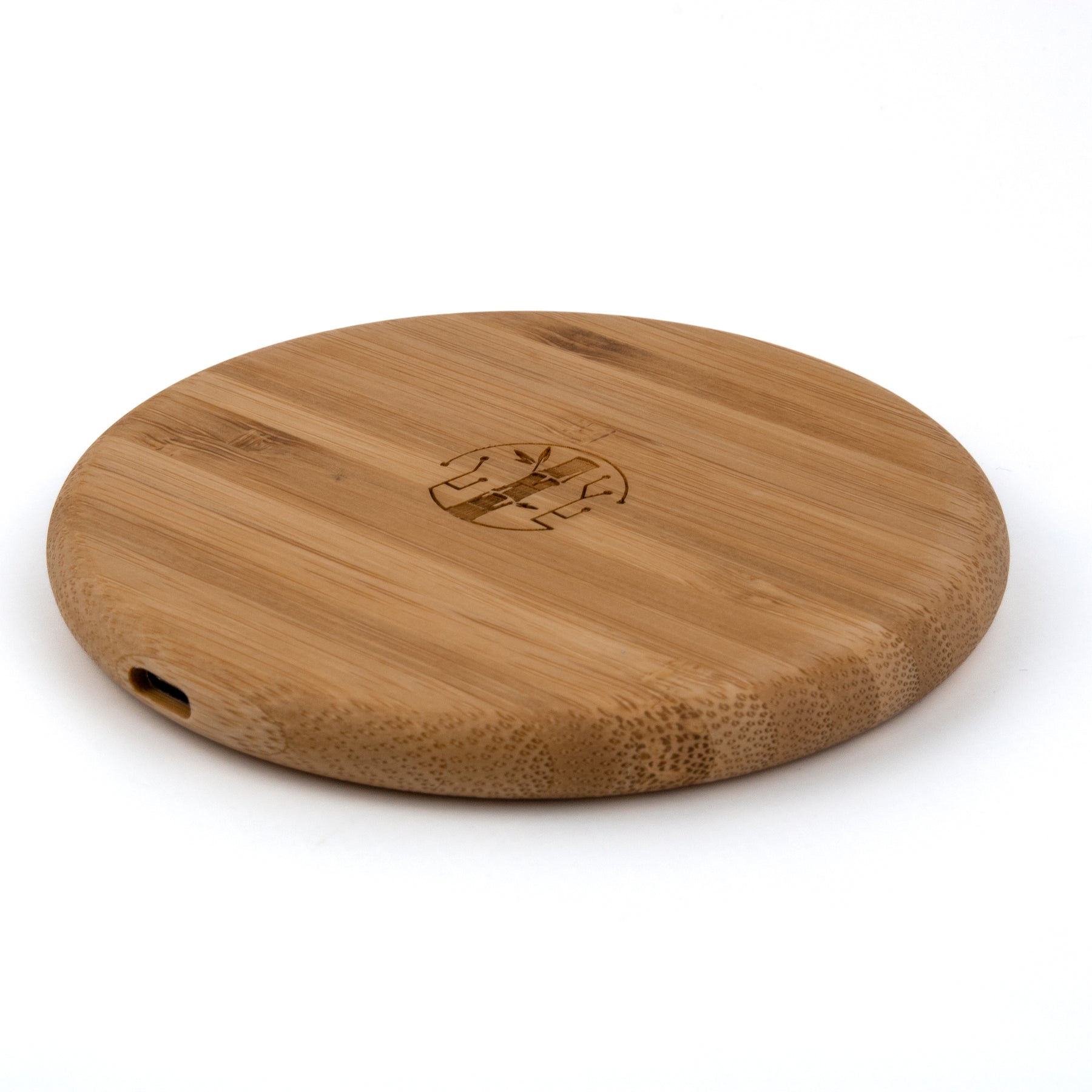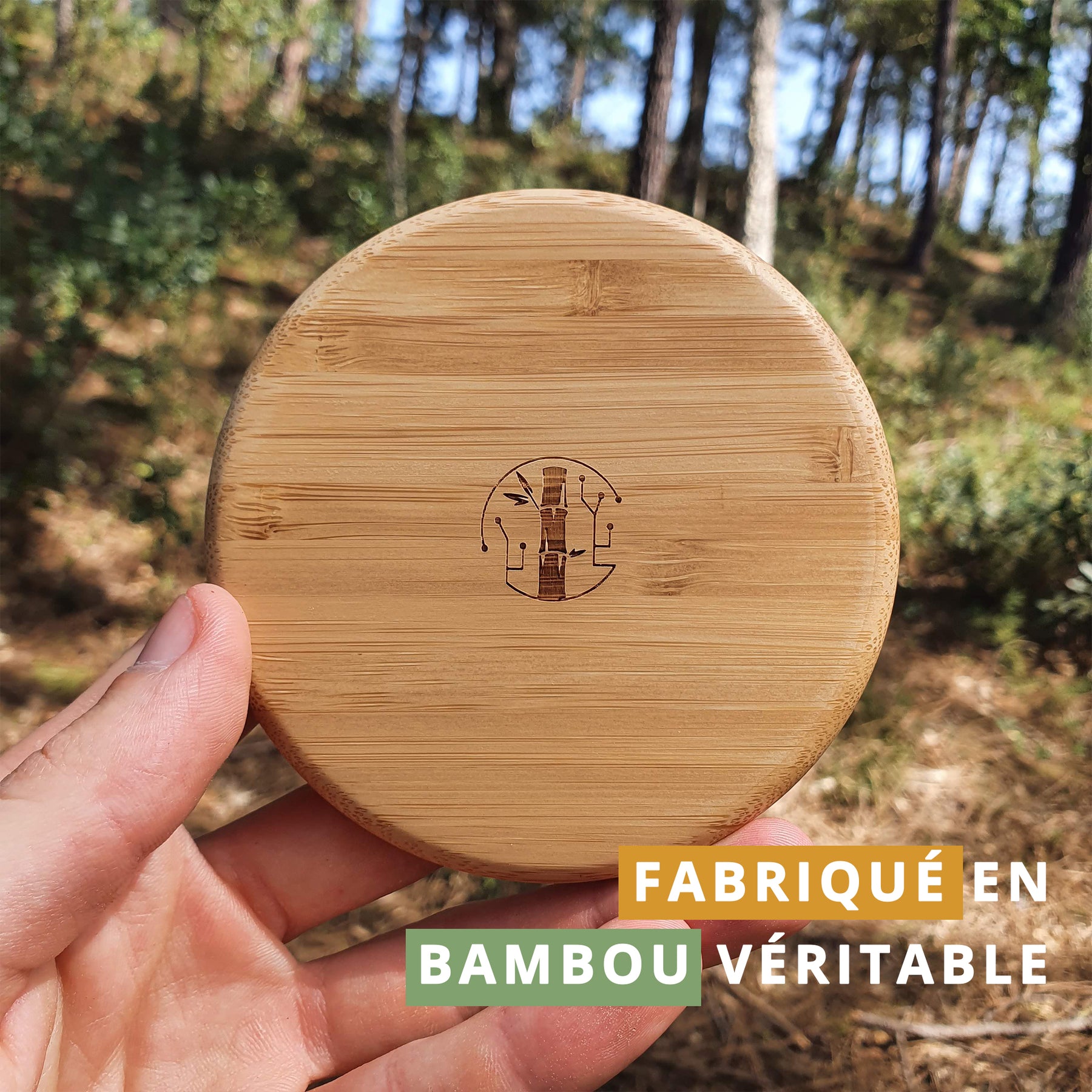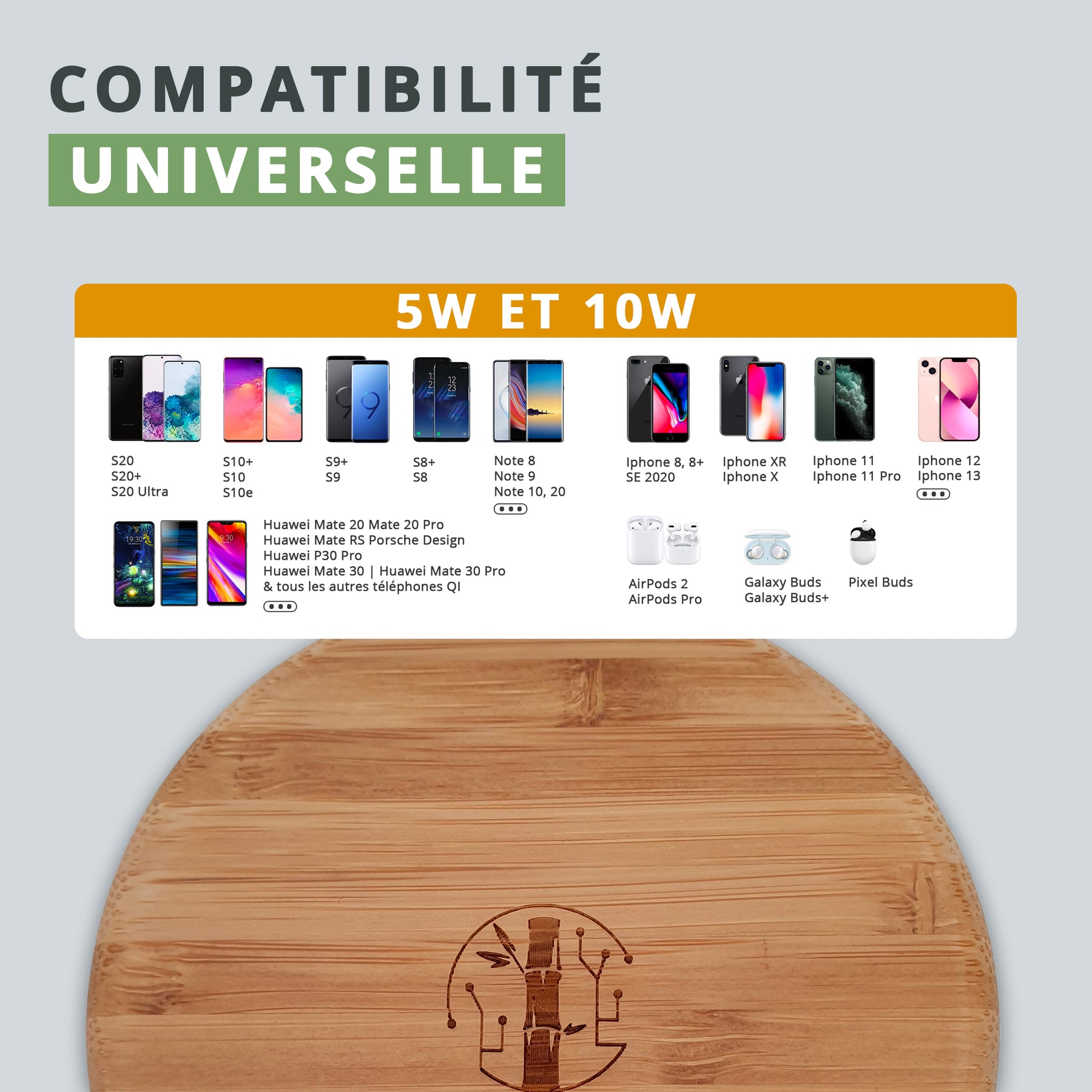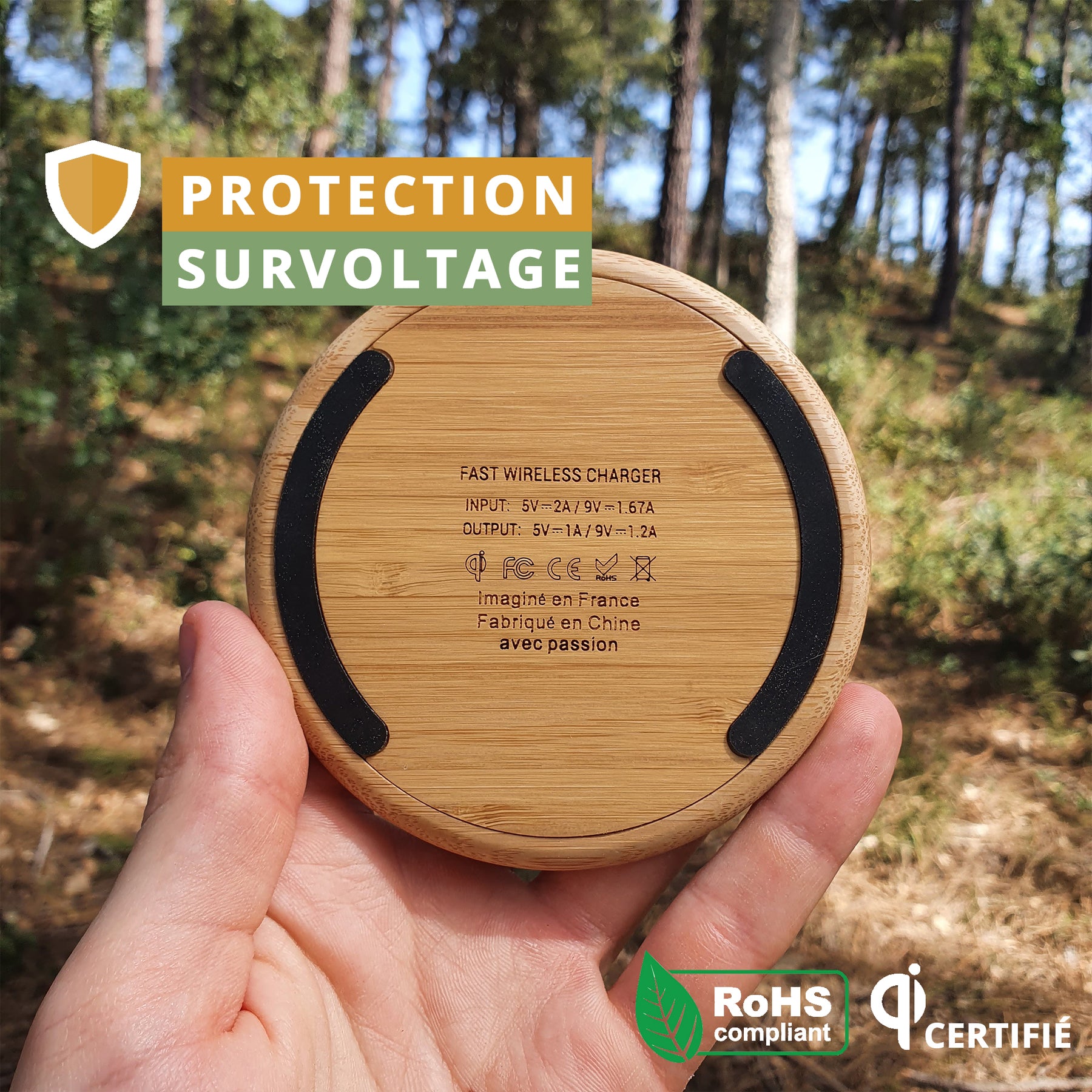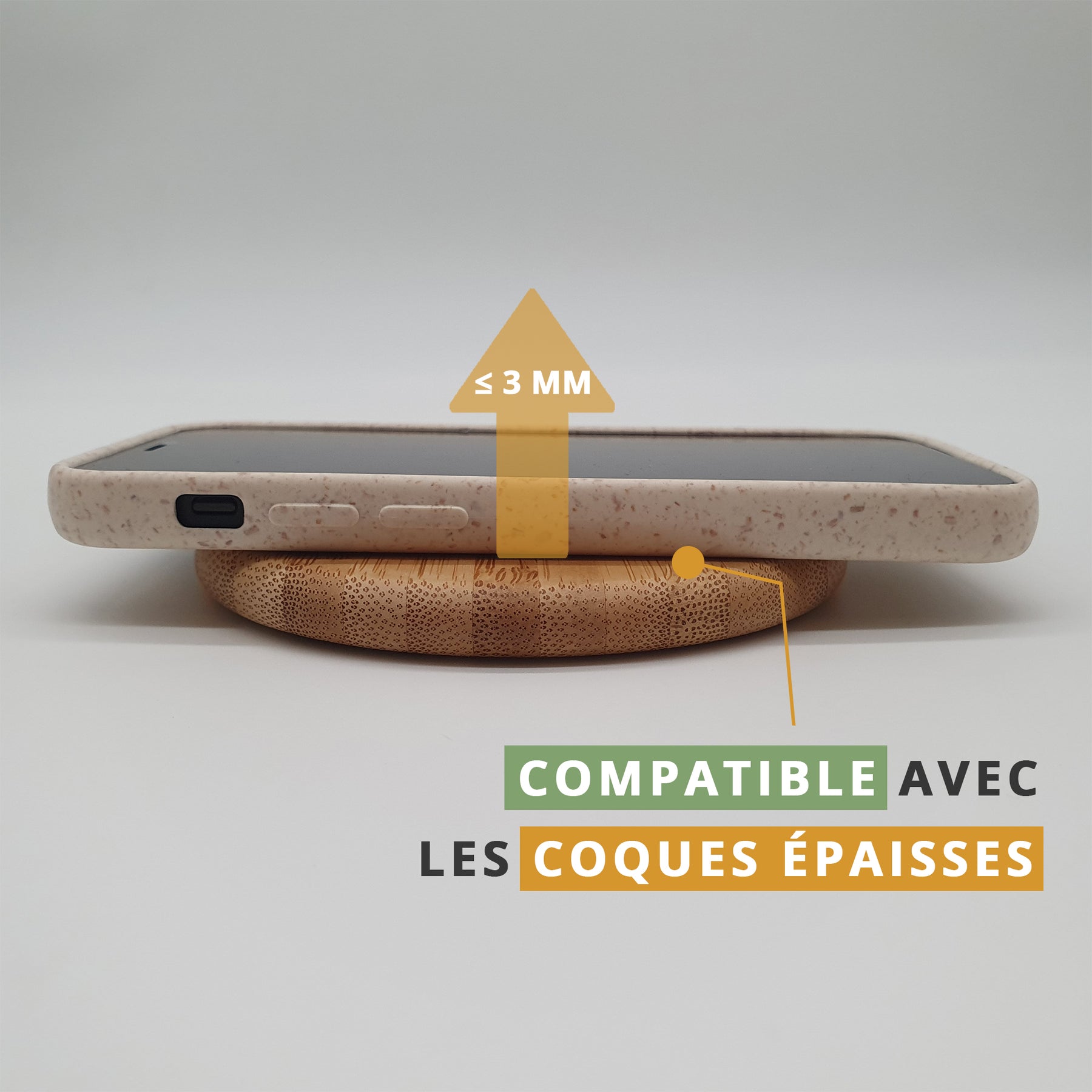 Bamboo Pad - Wireless Charger QI 10W
Fast load wireless charger 10W, compatible with all devices and Qi certified. Built entirely in true bamboo, and with a last generation USB C port. Alliez technology, nature, and decoration.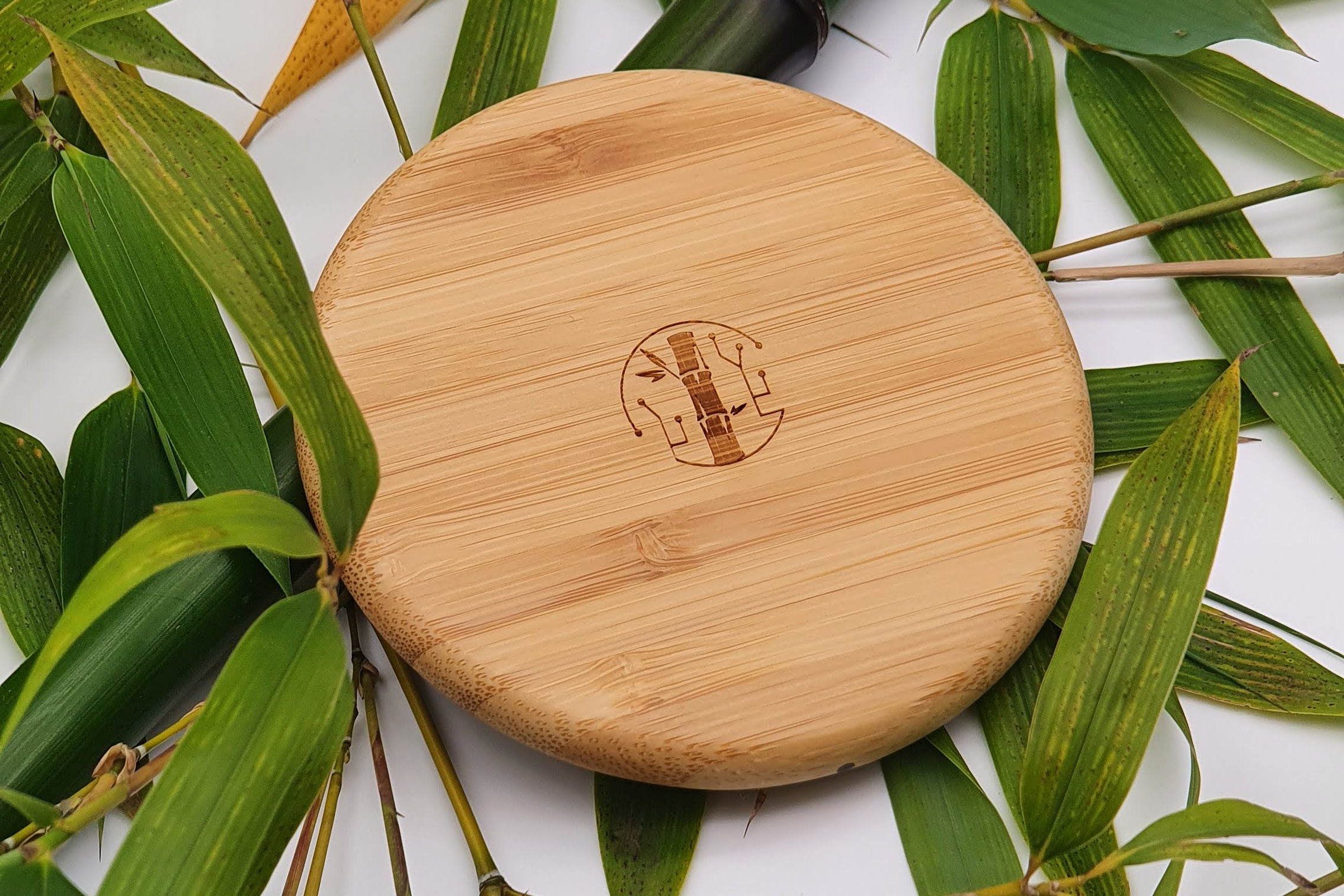 No imitation! Made of true bamboo and delicately varnished. This induction loader is a real decoration piece.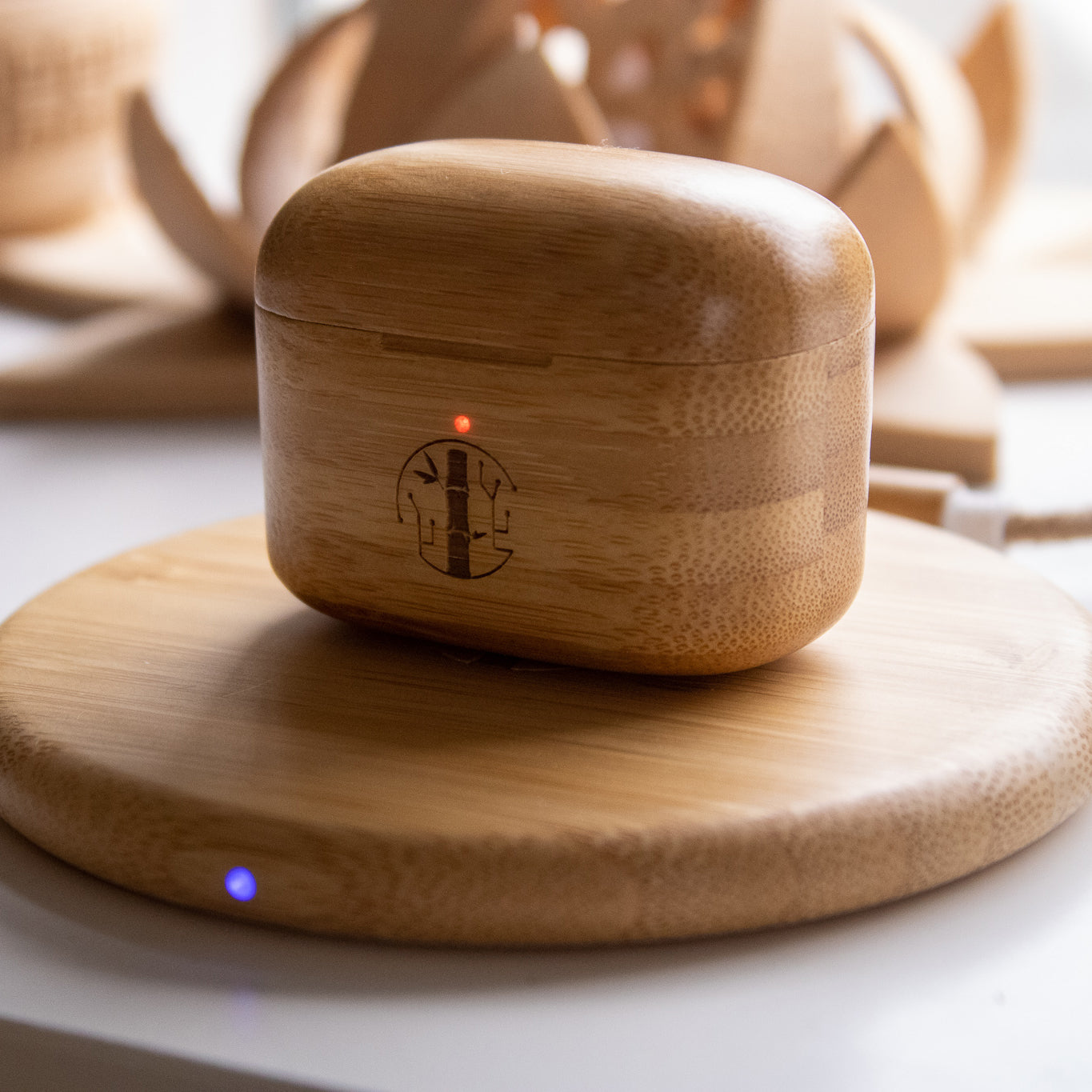 Compatible with all your devices, all types of smartphones, to wireless headphones and compatible connected watches.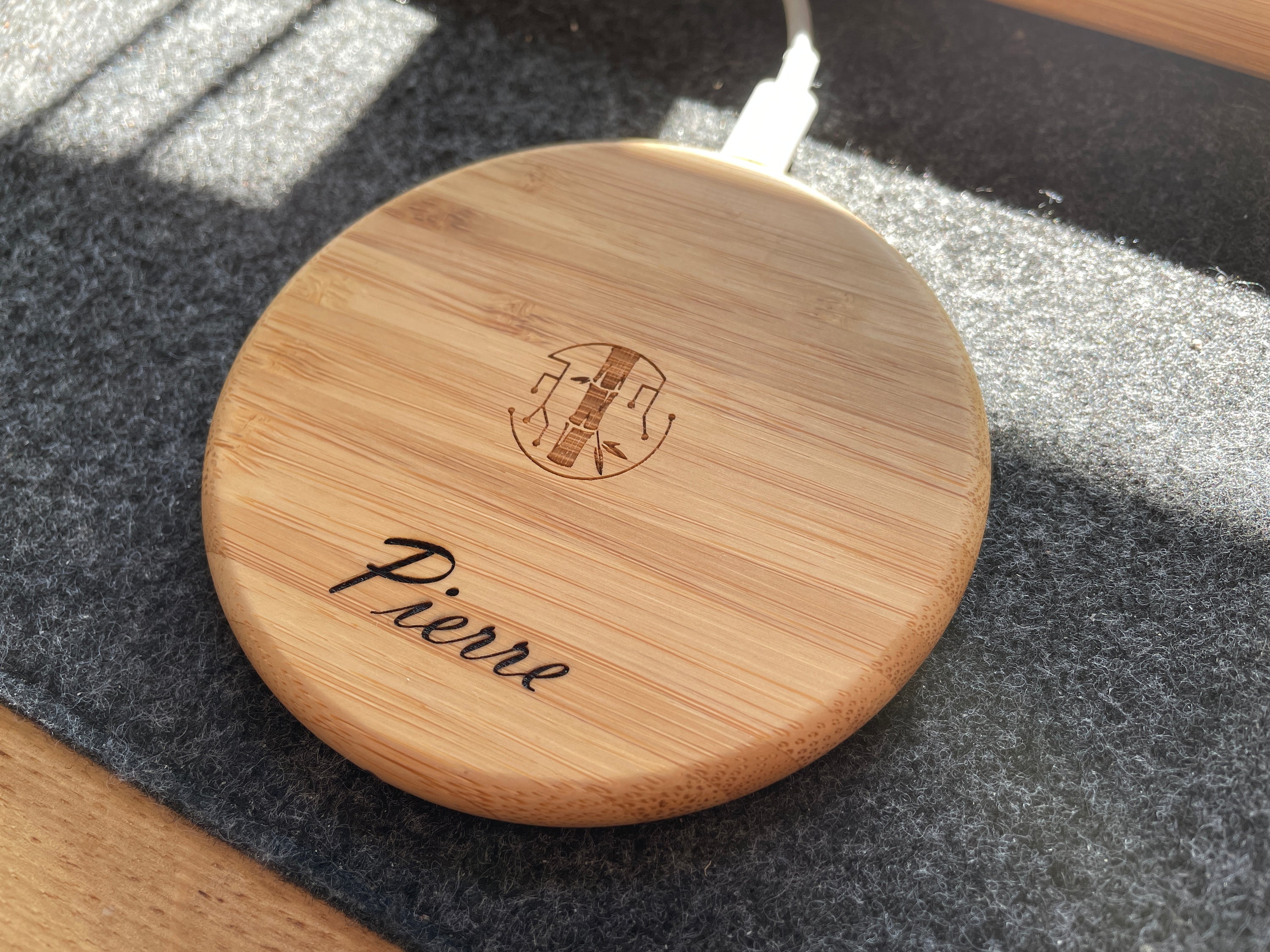 En plus de ses lignes de bois uniques, marquez un mot personnalisé gravé sur votre chargeur.
Au top
Livraison rapide, produit de qualité et la personne qui a répondu à mes questions était super réactive. Je recommande !!!
Magnifique
Design conforme à la photo, léger et fonctionne très bien, j'en suis très content, je le conseille fortement !
Très bon chargeur sans fil
Chargeur sans fil iPhone/Samsung de bonne qualité. Beau design en bois, bambou.
USB fourni, bon rapport qualité prix
Très bon chargeur induction
Très bon chargeur induction pour portables, discret et fin il est assez esthétique. La charge se fait correctement. Je recommande