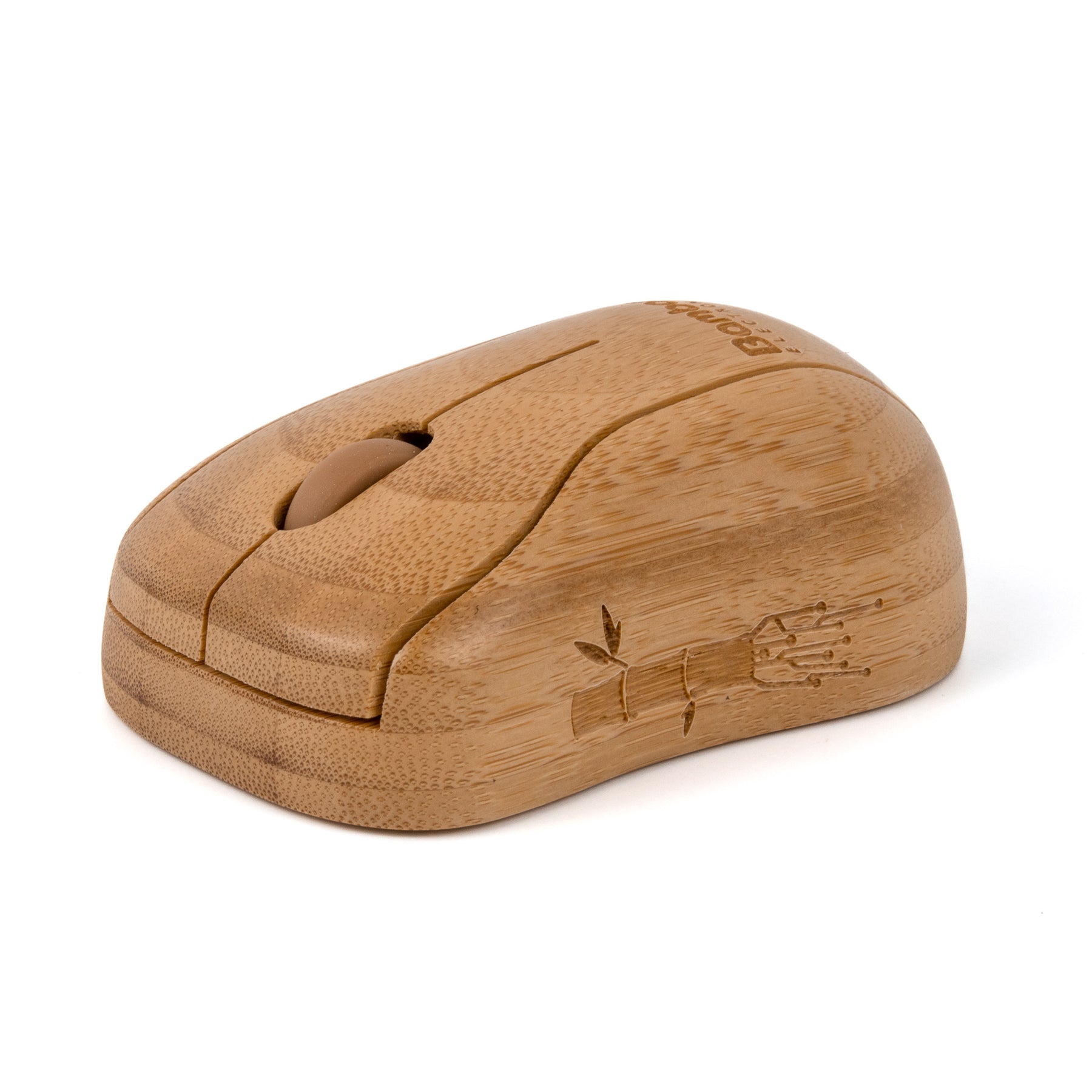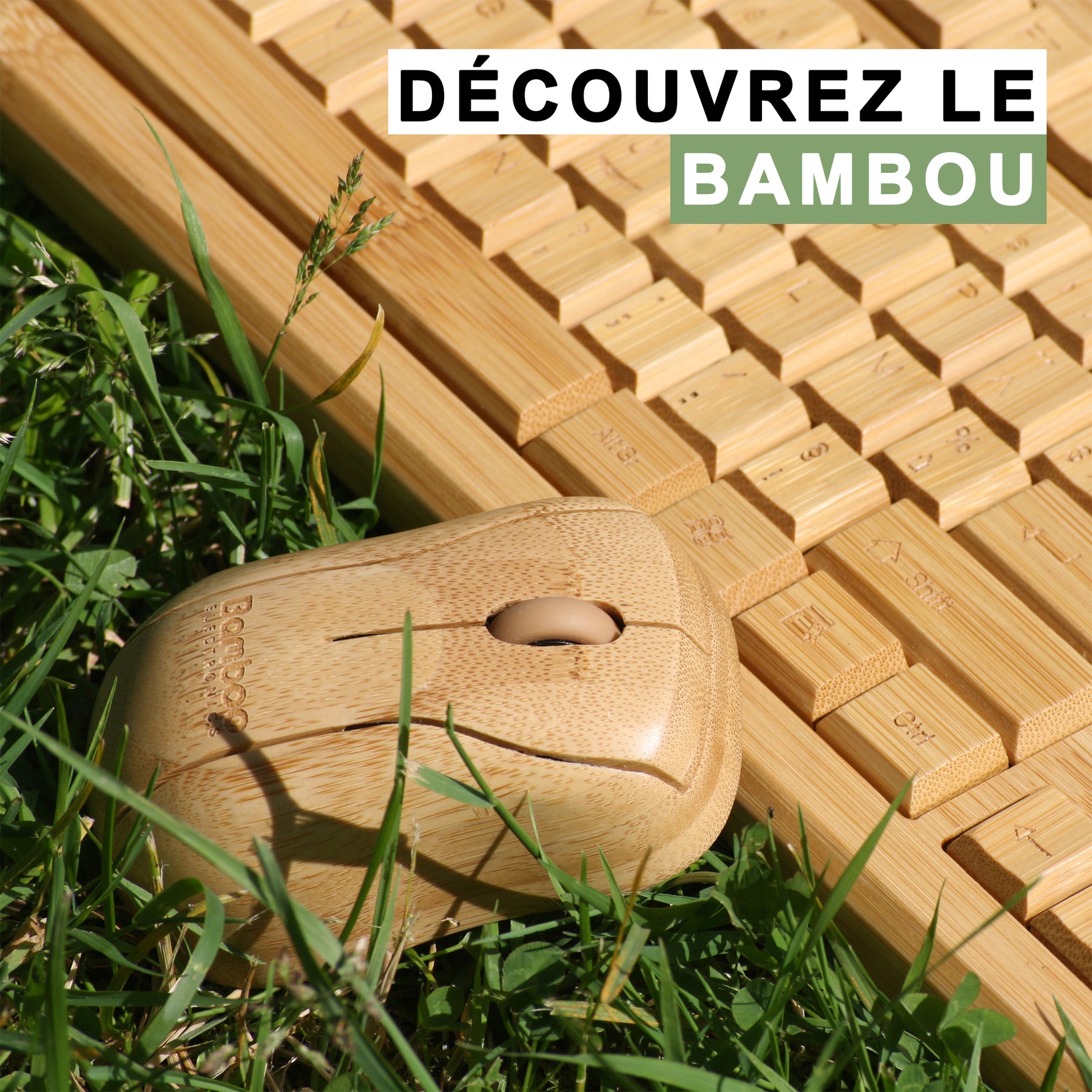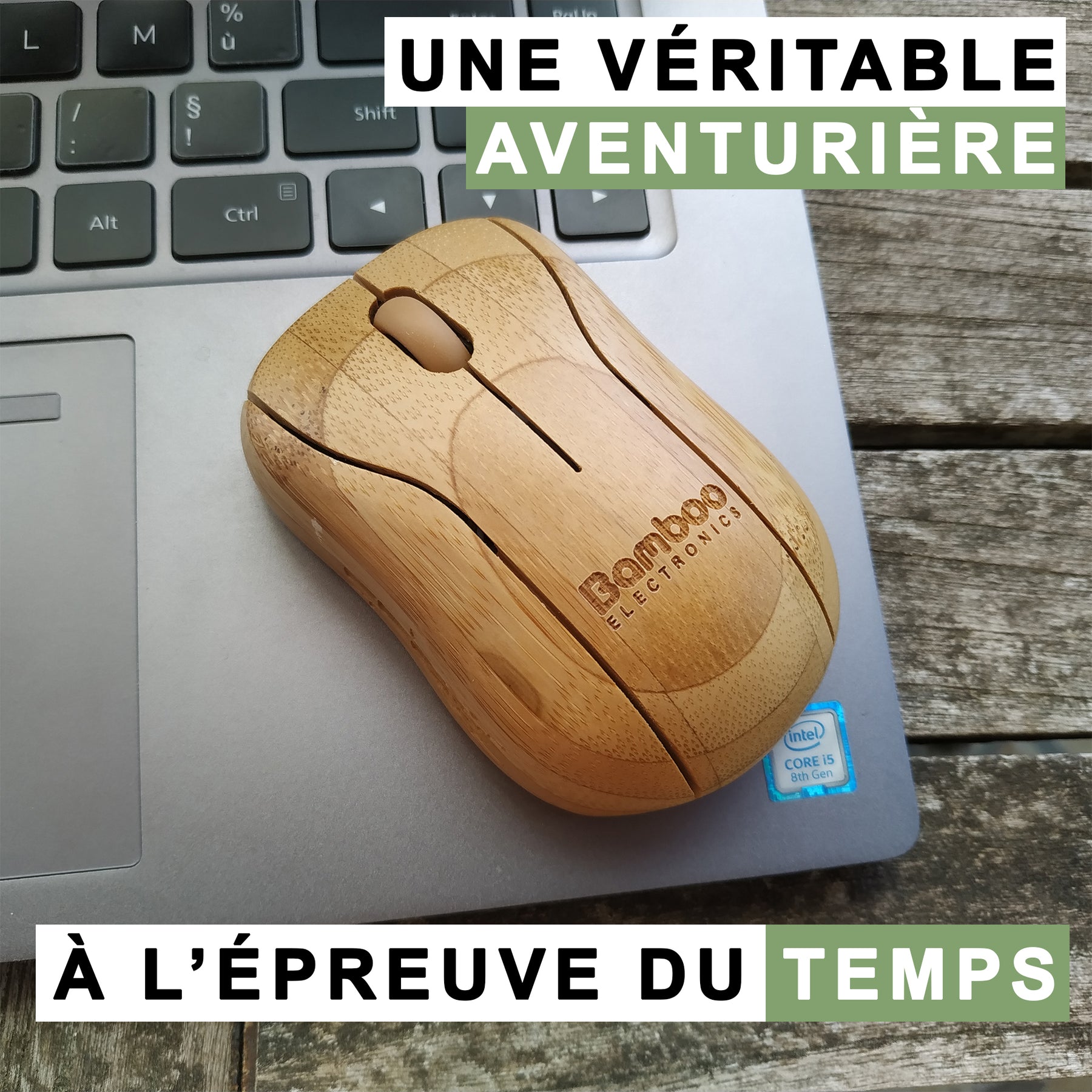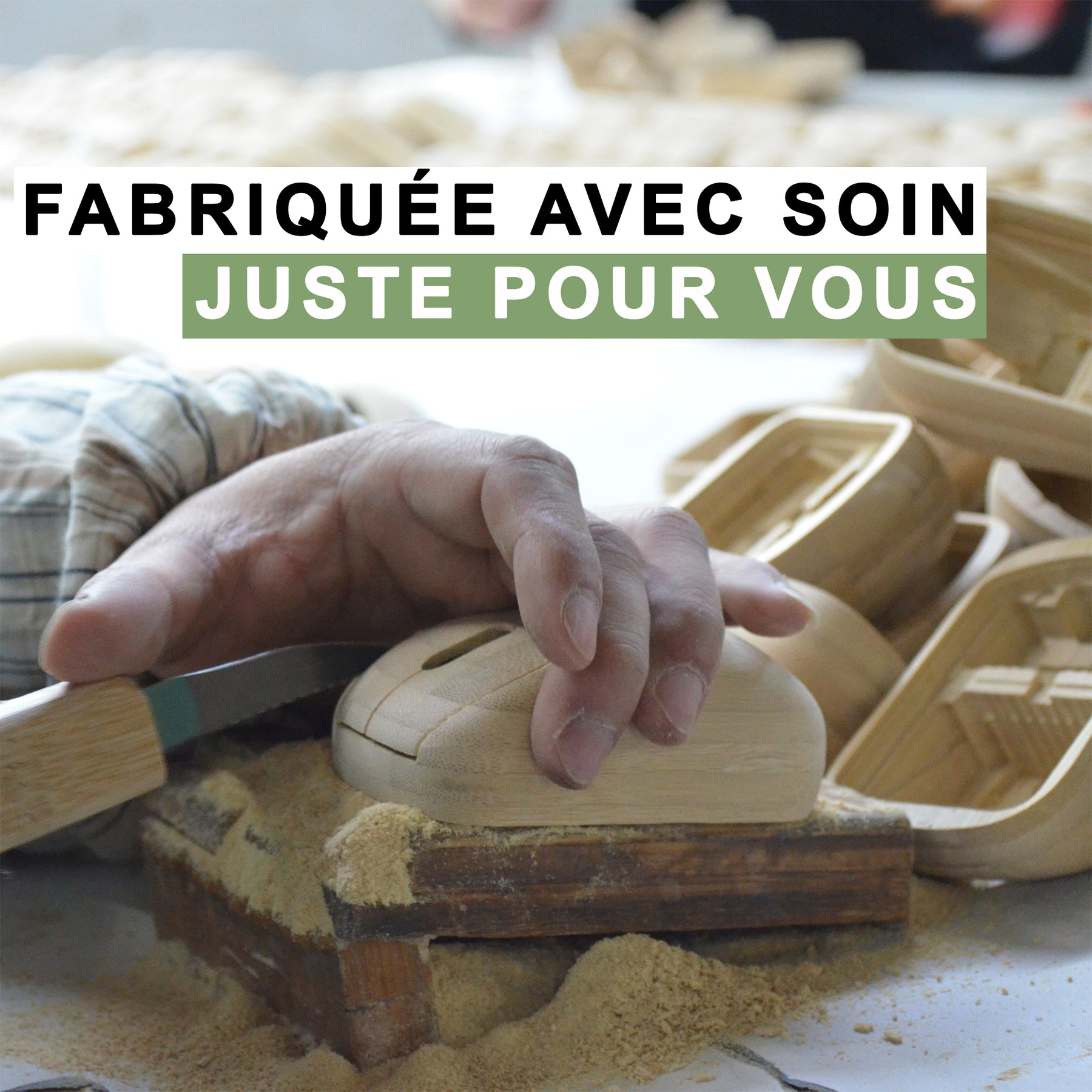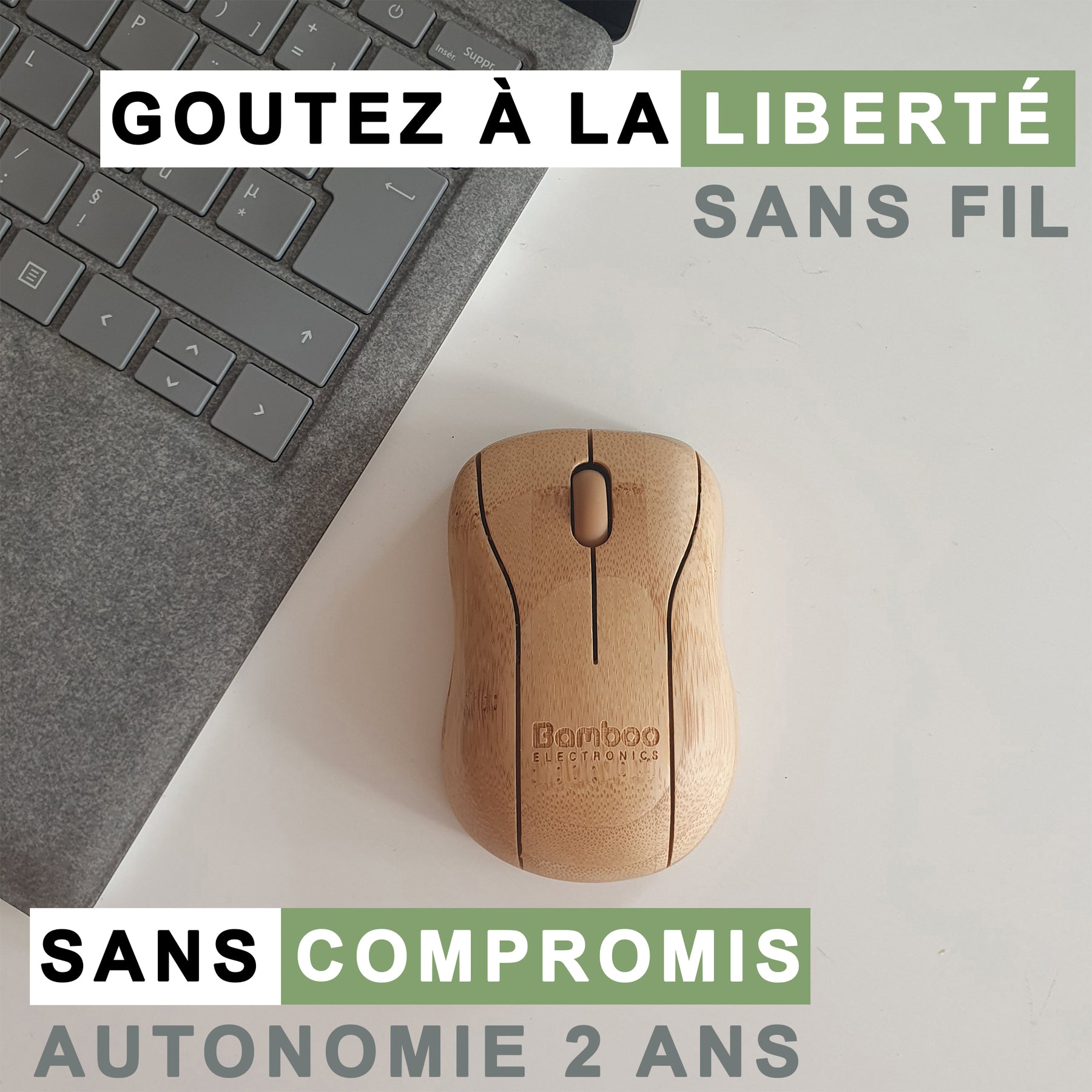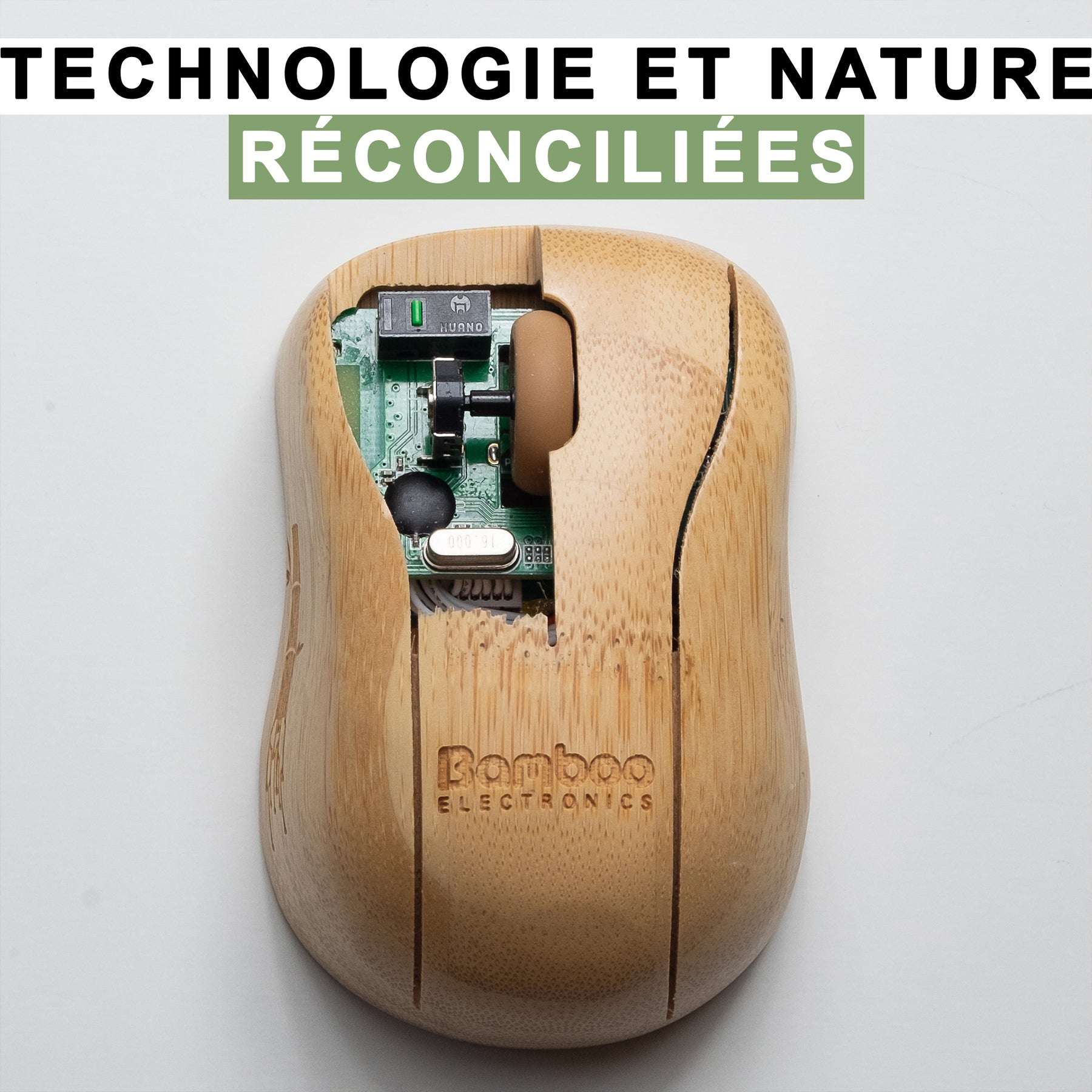 Minimouse - Bamboo wireless mouse
Wireless bamboo wooden mouse, finely designed in a bamboo block, precisely machined and gently varnished.
A compact, light and autonomous wireless mouse that will accompany you far and long with class and originality.
Thought for portability as for long desktop sessions, it adapts to all sizes of hands.
Curves perfectly carved precisely, thoughts to marry the shapes of your hand.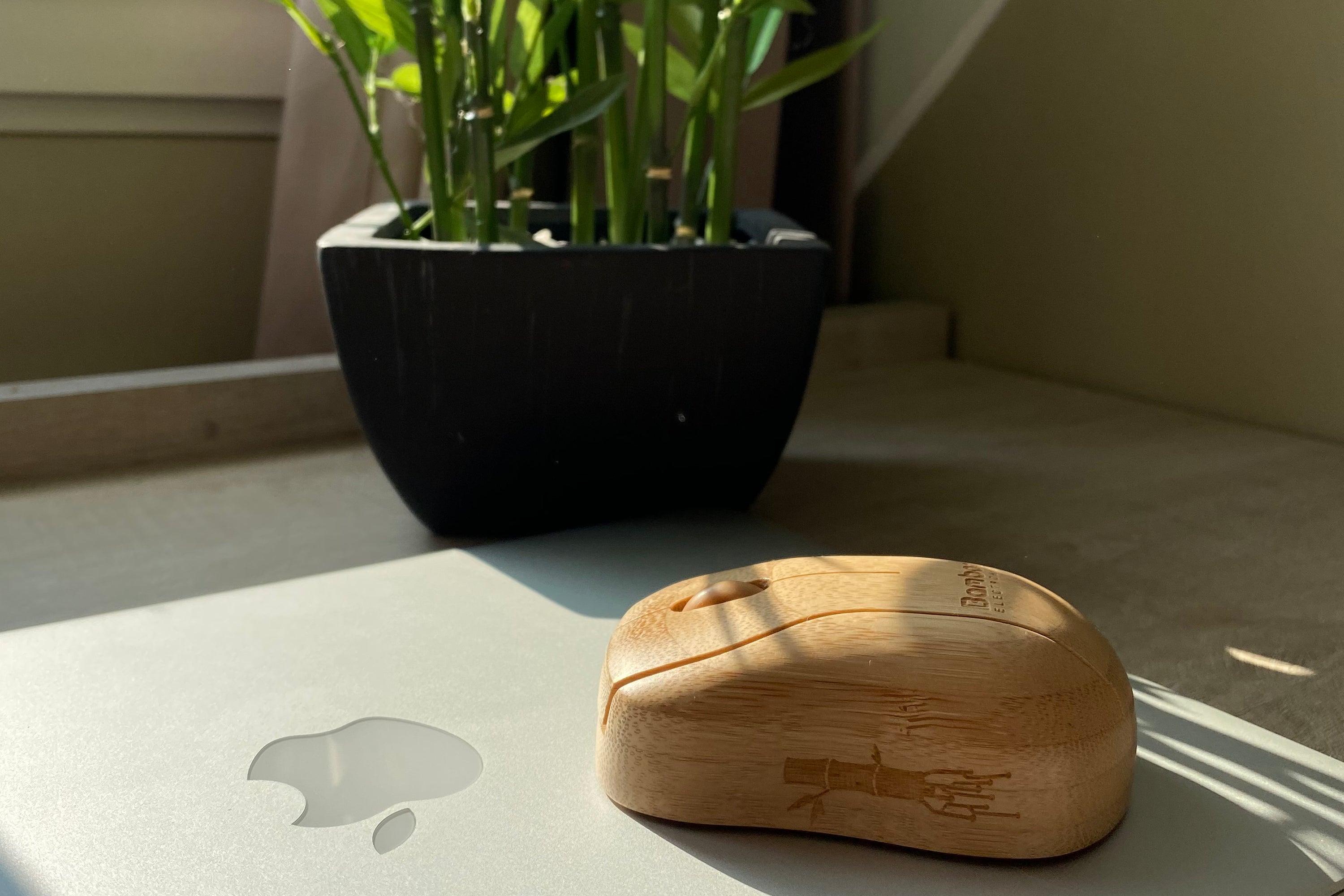 A simple USB receiver compatible instantly with all your devices, wireless. You will have to wait 2 long years before you have to change the batteries.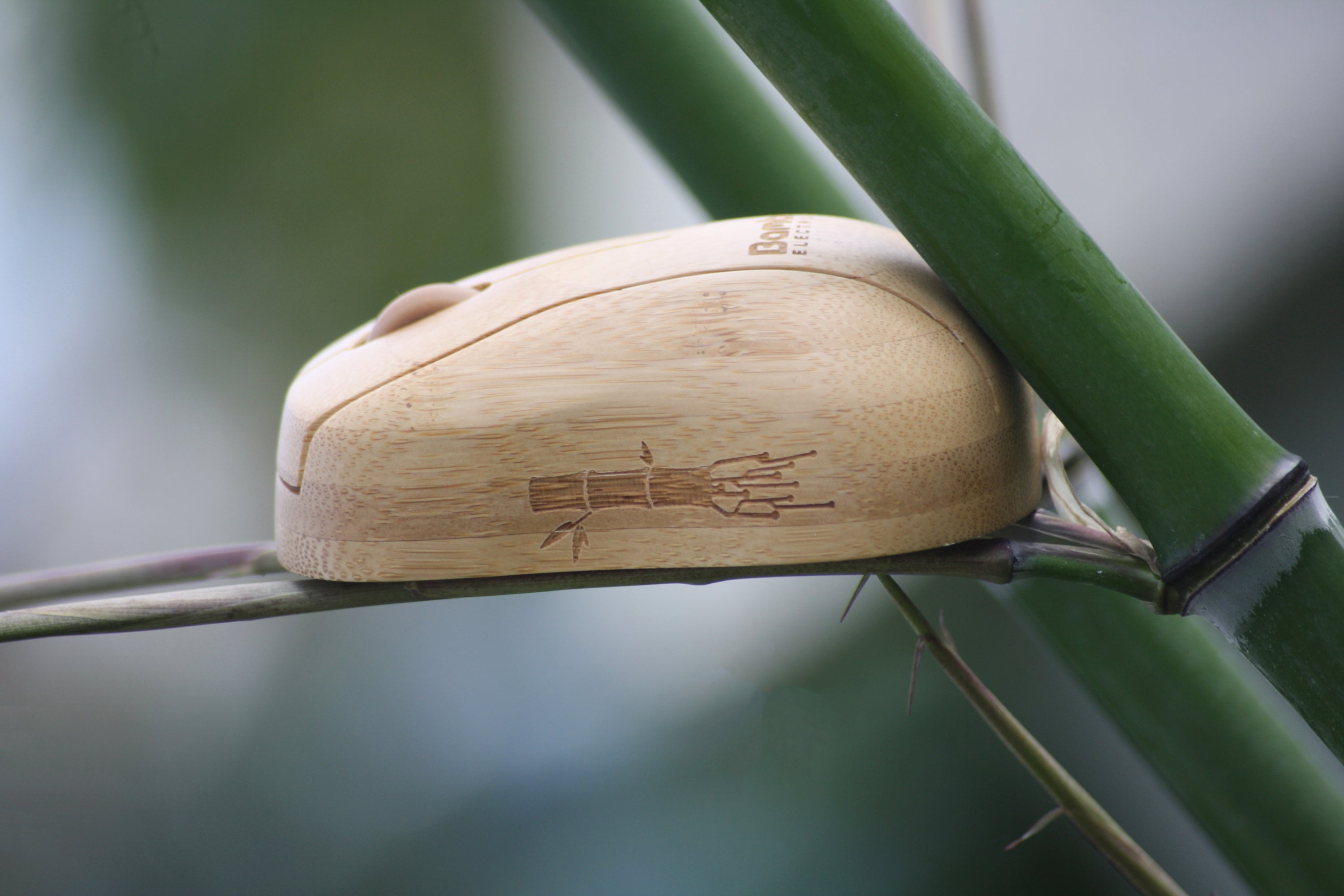 Bamboo does not mark traces of finger and does not deteriorate over time. Take care and it will cross the years without a ride.
Superbe
Quelle classe cette souris sans fil !
Le toucher du bambou est juste exceptionnel, elle allie technologie et matériaux naturels, j'adore.
Le bambou ne nuit en rien aux qualités techniques de la souris, elle est maniable et précise.
Un bel objet à utiliser au quotidien ou même à offrir car il fait une belle surprise.
Originale , durable et facile à utiliser
Les premiers mots qui me viennent sont incroyable et originale .
Cette souris va en surprendre plus d'un car elle est en bambou , oui vous avez bien lu en bambou 😲.
On le sait , depuis un moment , beaucoup de produits "ecolos" font surfaces sur le marché , mais j'ai été vraiment très étonnée et émerveillée quand j'ai découvert cette incroyable petite bête.
Cette souris sans fil en bambou est donc composé d'un matériel naturel , résistant et durable. Très agréable et lisse au toucher.
La prise en main est bonne , très facile à utiliser , elle dispose de 3 boutons et d'un capteur infrarouge. Elle répond bien au mouvements demandés.
Le clic est agréable , peu bruyant.
Elle fonctionne avec 2 piles LR03.
Cette souris apporte un certain cachet au bureau ainsi que la chaleur et l'originalité.
Pour ma part , je l'ai définitivement adoptée.😉
Le prix est correct au vu de la qualité incontestable .
Une souris écolo
J'adore le concept ! Une souris en bambou ! Voilà une idée pour diminuer nos déchets plastiques, décidément on sait tout faire avec du bambou !
Mais bon, si j'adore l'idée, ça vaut quoi dans l'utilisation ?
Déjà, la souris est très joli, et très originale. Si vous voulez épater vos potes, cette souris fera mouche ! Le dessous de la souris est un peu moins soignée, on trouve le cache pour insérer les piles (non incluses) et où est rangé la prise Bluetooth. Car oui je l'ai pas dis, cette souris est dans l'ère du temps et est sans fil et possède une connectivité Bluetooth.
Ce Bluetooth fonctionne bien, mon ordinateur l'a vite repéré et elle a été fonctionnelle immédiatement.
Le gros regret devant toutes ces qualités, c'est son ergonomie. Je trouve la prise en main pas confortable, forcément vu la souris ultra ergonomique que j'utilise tous les jours. C'est vraiment la ma plus grosse déception.
Si cette souris est belle, moderne, écolo, il lui manque plus qu'à cocher la case ergonomique pour être parfaite.
Très bon rapport qualité prix
Souris super agréable et à l'esthétique très originale. Très bon rapport qualité prix.
utile et pratique
Petite souris avec un design en bambou que je trouve très sympa.
Elle va s'intégrer parfaitement sur un bureau en bois ou noir.
Si elle tombe par terre, il y a moins de chance qu'elle va se casser par rapport aux autres souris en plastique.
Le petit appareil se connecte par un petit récepteur à l'ordinateur, donc pas besoin de connexion Bluetooth. Il y a aussi un mode intelligent qui permet que la souris se met en veille, pour éviter de gâcher la batterie.
Au niveau du prix je trouve que c'est correct, car la souris est de bonne qualité, elle a un aspect originel et attirant, donc c'est également une bonne idée cadeau.