Bamboo Pods - Wireless Earphones
Discover wireless earphones of a brand new kind: natural, discrete, lightweight ...
Let yourself be taken into your music with a mastered sound, rich, balanced ... associated with excellent sound insulation.
Earphones like their charging box are carved in bamboo and bioplastic. Noble, durable, resistant materials that do not agitate.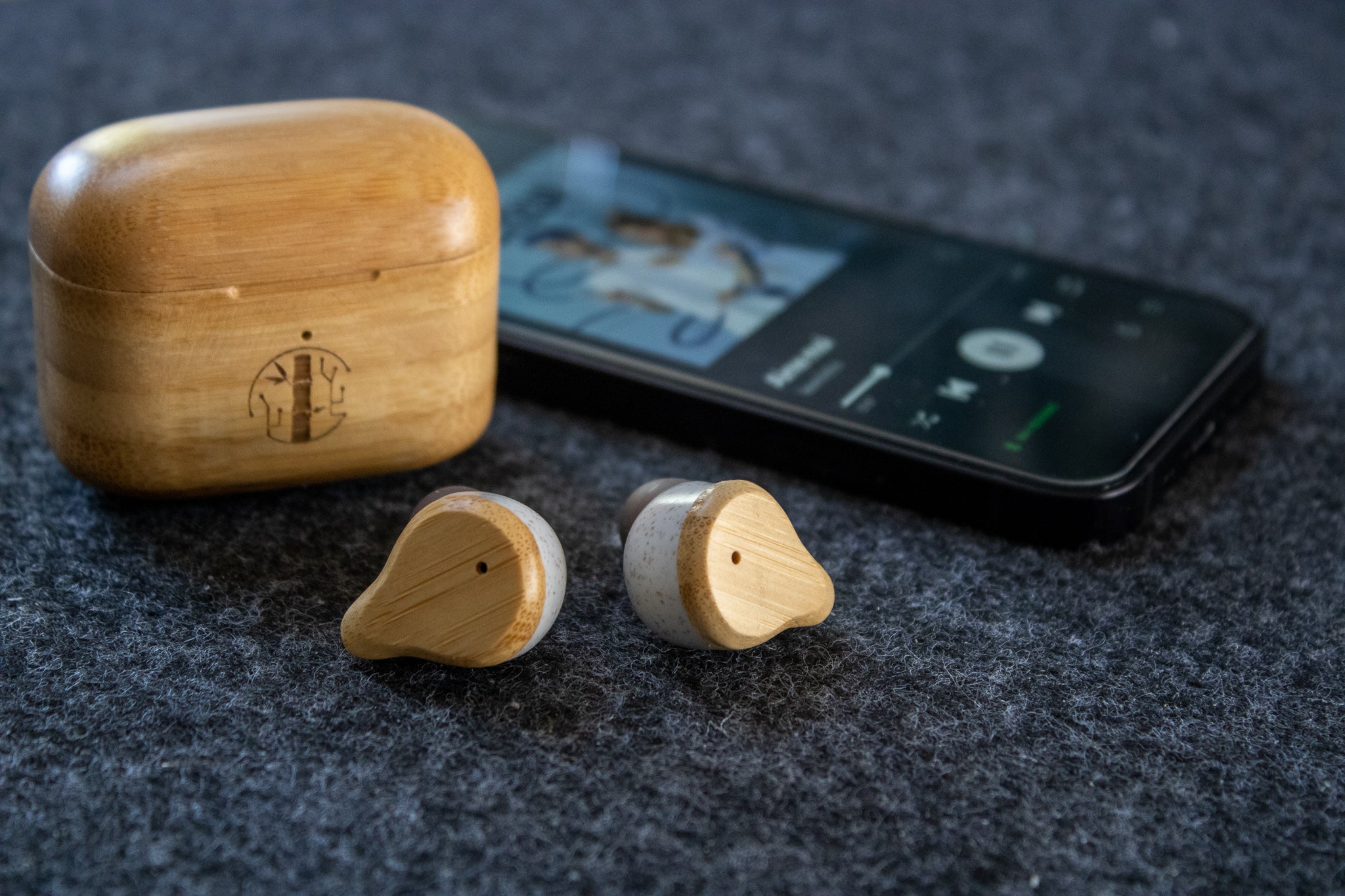 4 hours of continuous stereo listening. Allow 2 full charges.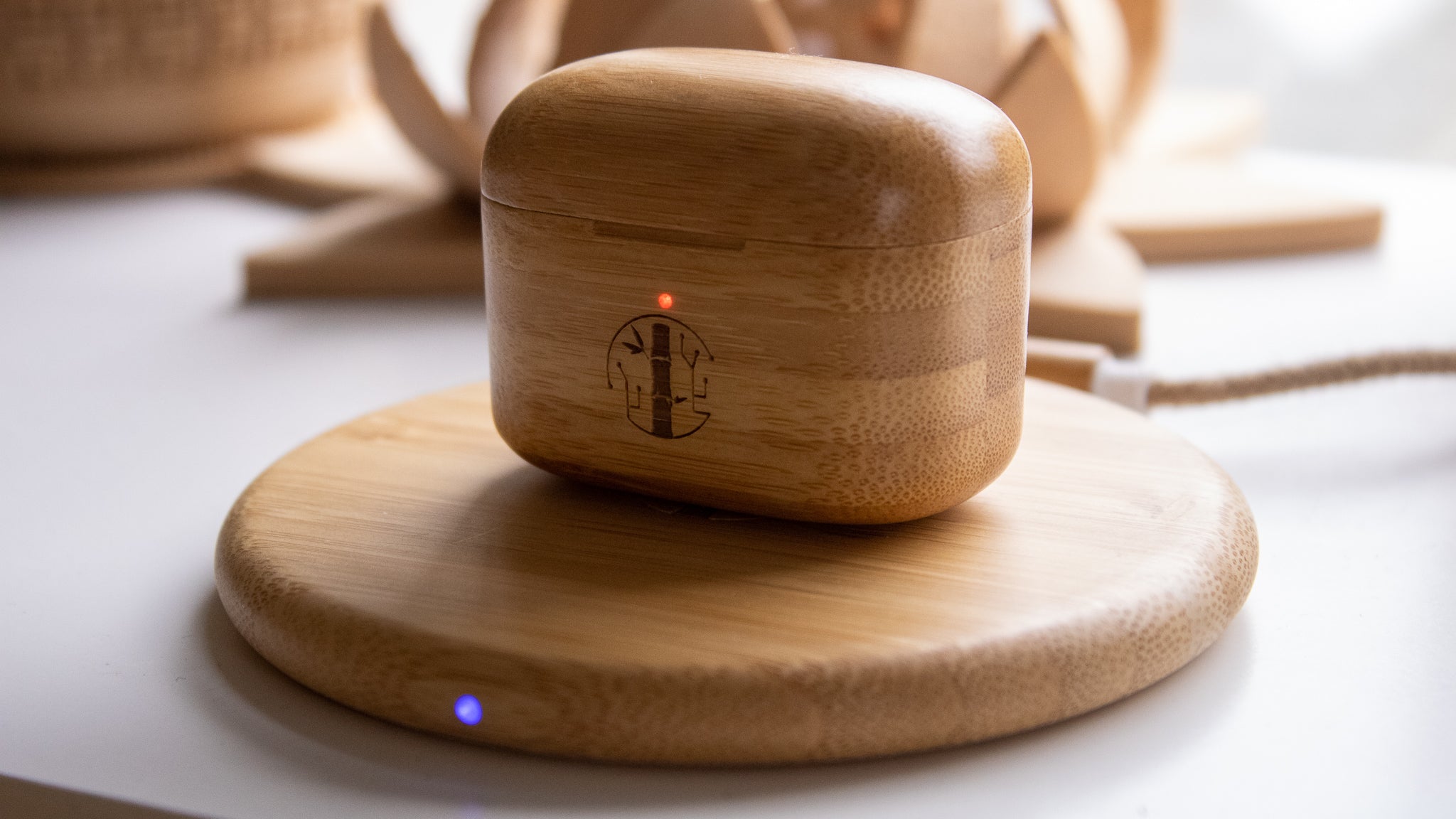 Charging case compatible with the wireless charge. Just use the box to reload it.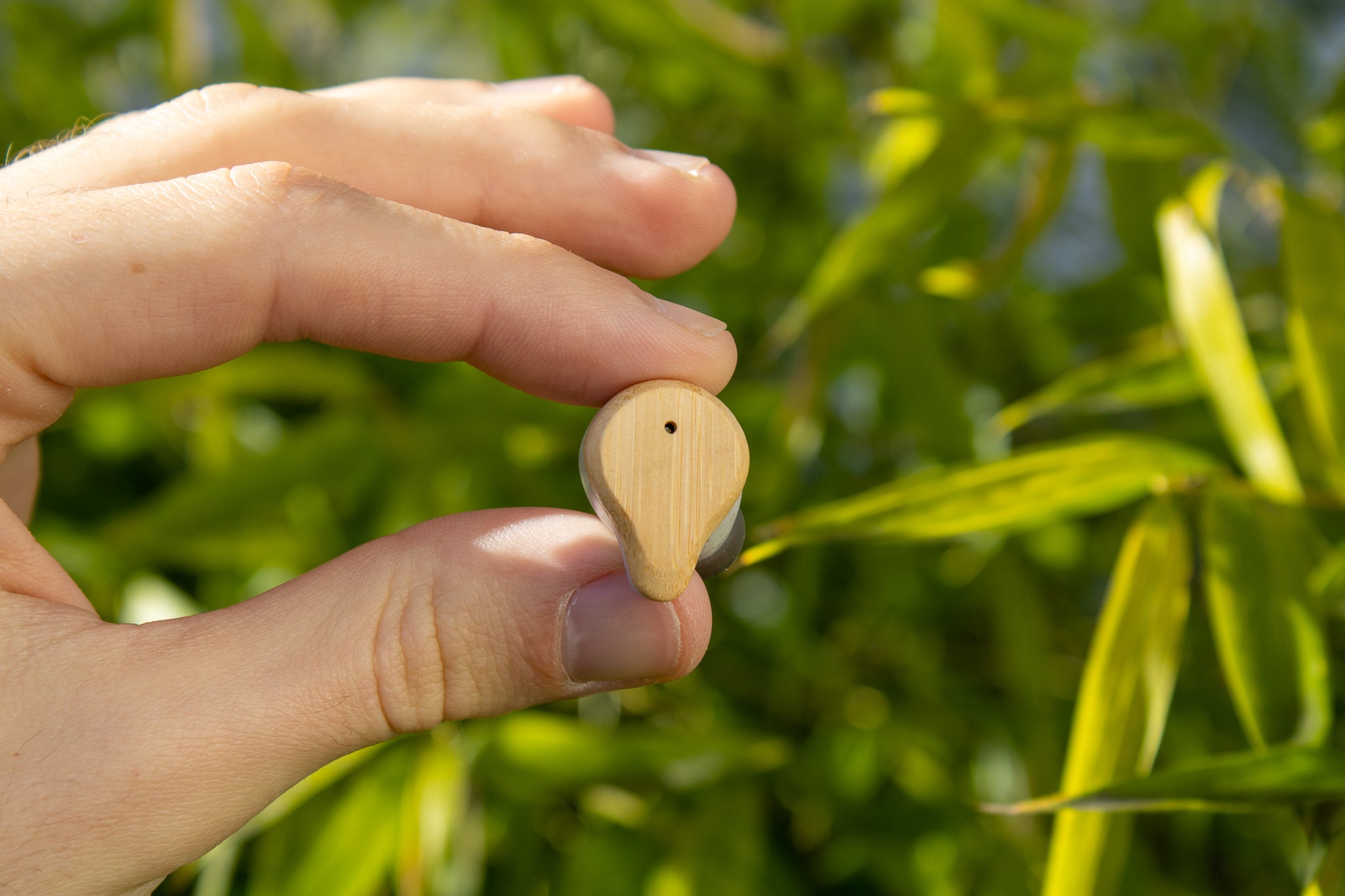 With only 4 grams per listener, allowing you to wear them comfortably over long periods of time, and to keep them in place without effort.
Bamboo Pods
Bonne qualité audio et ergonomique. Ce sont des écouteurs pratiques à utiliser.
Top !
Super agréable à tel point que je me suis surpris à les oublier à l'oreille ! :)
Excellents écouteurs sans fil
Ces écouteurs en bambou sont très jolis, très simples à appairer et au rapport qualité/prix assez imbattable.
Leur son est très agréable et ils ne déforment pas la musique ou les voix. C'est un son plutôt chaud et rond, qui passe pour tout type de musique.
Le chargement se fait dans leur jolie petite coque en bambou et leur autonomie et franchement bonne.
A mon avis, c'est une très bonne affaire.
Concept original
J'aime beaucoup le concept des ces écouteurs Bluetooth, une vraie originalité dans le look grâce à la présence de bambou. Le boîtier de recharge est lui aussi en bambou, c'est très joli. On retrouve quand même un peu de plastique, mais du bio plastique créé à base de mais. Le fabricant a donc opter pour un produit écologique et le résultat est réussi.
Concernant les écouteurs, ils se connectent rapidement à mon téléphone via Bluetooth. Ils sont plutôt confortables et compacts. Le son est correct sans être exceptionnel, ce sera peut être la seule déception.
L'autonomie est bonne, surtout qu'on peut les charger rapidement via la boîte de charge.
Un produit original et différent
Joli design original, en bambou naturel peu adapté aux petites oreilles…
Produit reçu conforme et dans les délais annoncés.
Ravie du concept des écouteurs en bambou naturel, je me faisais un plaisir de pouvoir les utiliser mais malgré le choix des adaptateurs, ils ne tiennent pas dans mes petites oreilles…
Une conception sans fil, bluetooth de qualité correcte, avec commandes tactiles, donné pour une autonomie de 4H d'écoute.
Munis d'un boitier compact en bambou certifié FSC (connexion USB C) et un bioplastique moulé à base de maïs qui se rechargent automatiquement.
Navrée de ne pas pouvoir en dire d'avantage sur leur utilisation puisqu'ils ne me sont pas adaptés…