In case of loss of the USB receiver supplied with the mouse keyboard assembly or the bamboo wireless mouse, or if you feel the need for a second wireless receiver.
Once received, follow the shared content on this page to pair your new receiver to your products.

Votre question concerne ce produit, son utilisation, ou notre processus de commande ?
Vous trouverez des réponses claires et précises à toutes vos questions ici :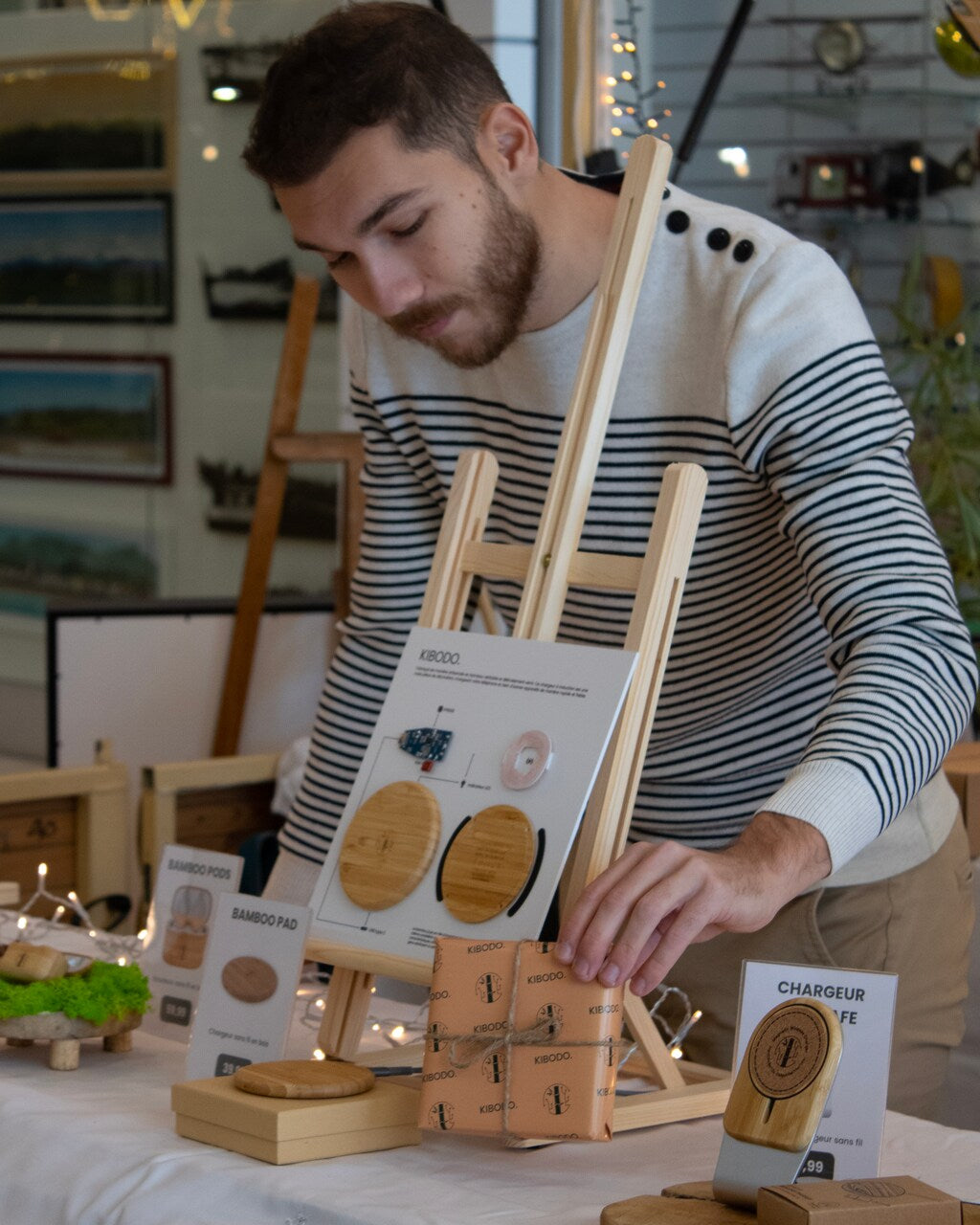 La création d'une start-up...
Je m'appelle Placide, et suis le fondateur de Kibodo. Il y a 4 ans, diplôme d'ingénieur en poche, je signe mon CDI. Ma voie semblait toute tracée. Mais j'étais animé par un projet bien précis : celui d'amener un renouveau dans l'univers du high-tech.
En 2019, en parallèle de mon travail, je décide de créer Kibodo en partant d'un constat simple : Un espace de travail qui nous plaît et nous ressemble rend la vie de bureau bien plus agréable !
2 ans plus tard, je prends une décision : poser ma démission ! La tentation de continuer sur ma lancée et de faire grandir Kibodo était trop forte pour ne pas essayer…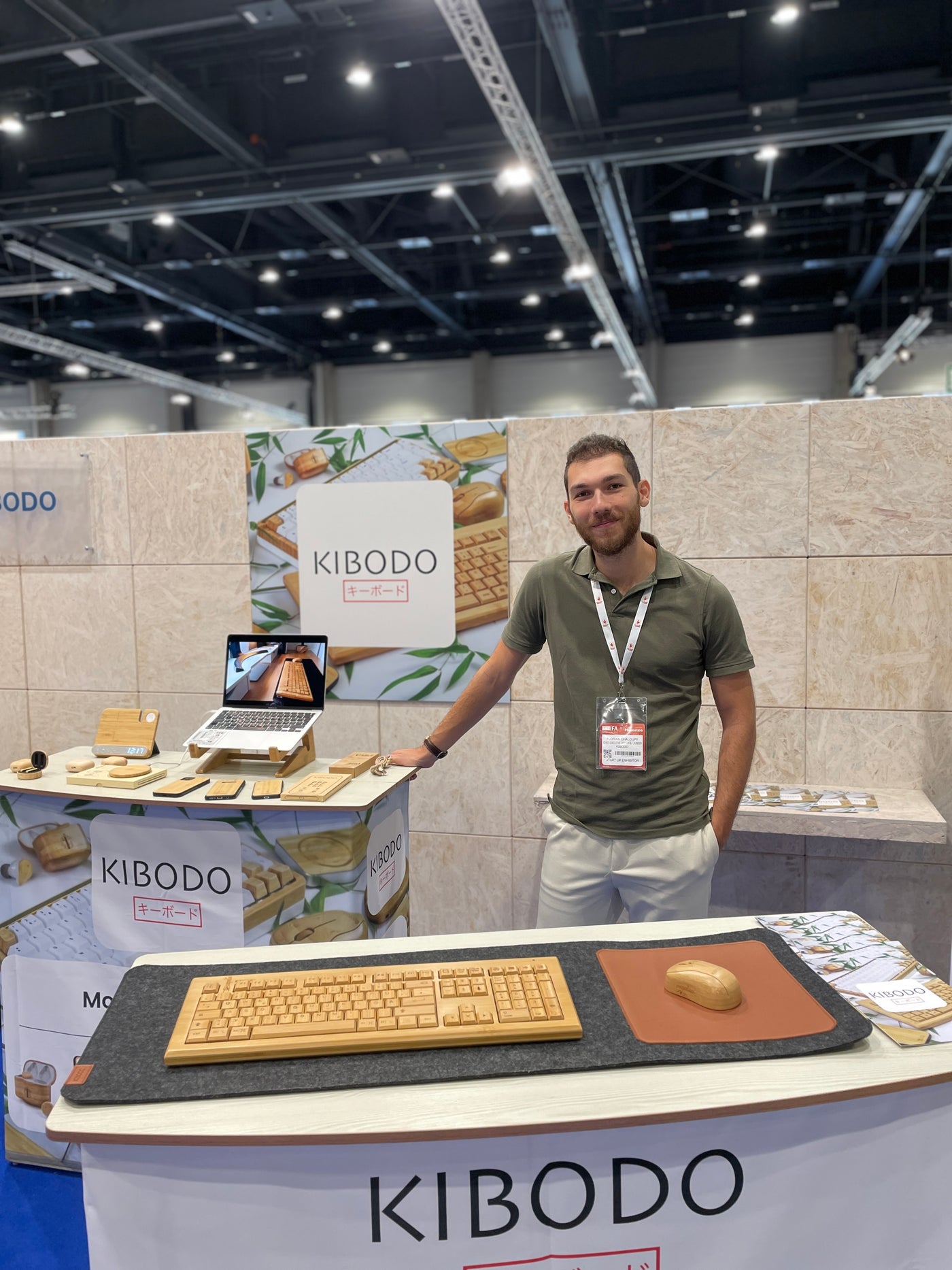 ... Innovante et pleine d'ambitions
Quatre ans plus tard, l'équipe s'est agrandie, et Kibodo a bien évolué : de ma chambre, puis mon petit bureau, puis mon salon, nous sommes depuis 2023 installés dans de grands bureaux à Pau, au sein de la technopole Helioparc : réputée dans la région pour accueillir des entreprises innovantes.
Et nous ne nous arrêtons pas là ! Kibodo est également adhérent French Tech, et participe à de grands évènements mondiaux dans le but de faire entendre notre mission, celle d'amener un souffle de fraîcheur et de modernité à l'univers du high-tech.
L'aventure Kibodo ne fait que commencer, l'avenir reste à écrire, et nous l'écrirons ensemble. 
De l'idée... Jusqu'à vous
La création d'un nouveau produit chez Kibodo est un long voyage. Tout commence par une idée. Puis, s'ensuit plusieurs mois de recherches et tests qualité afin de garantir des produits innovants d'une excellente qualité.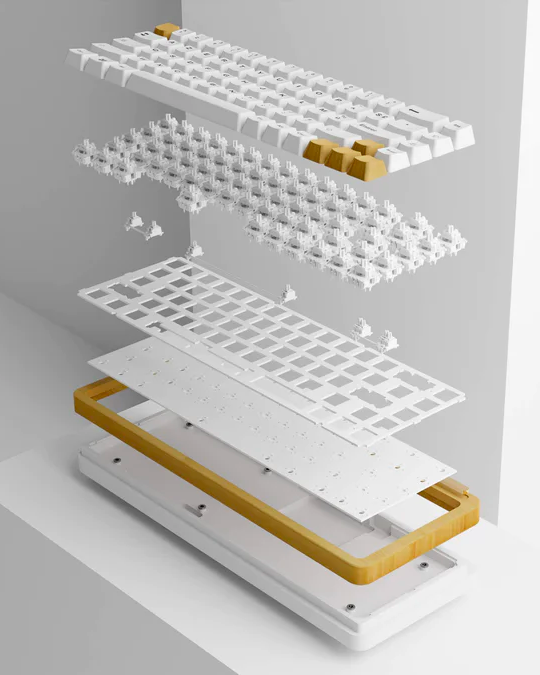 La recherche
Ingénieur en dessin industriel, Florian s'appuie sur son expertise et sur les meilleurs fabricants d'Asie pour le développement et la conception de chaque produit. Parce que la qualité et l'innovation sont nos priorités, plusieurs mois de réflexion, de test et de contrôle qualité s'écoulent avant que nos produits soient entre vos mains.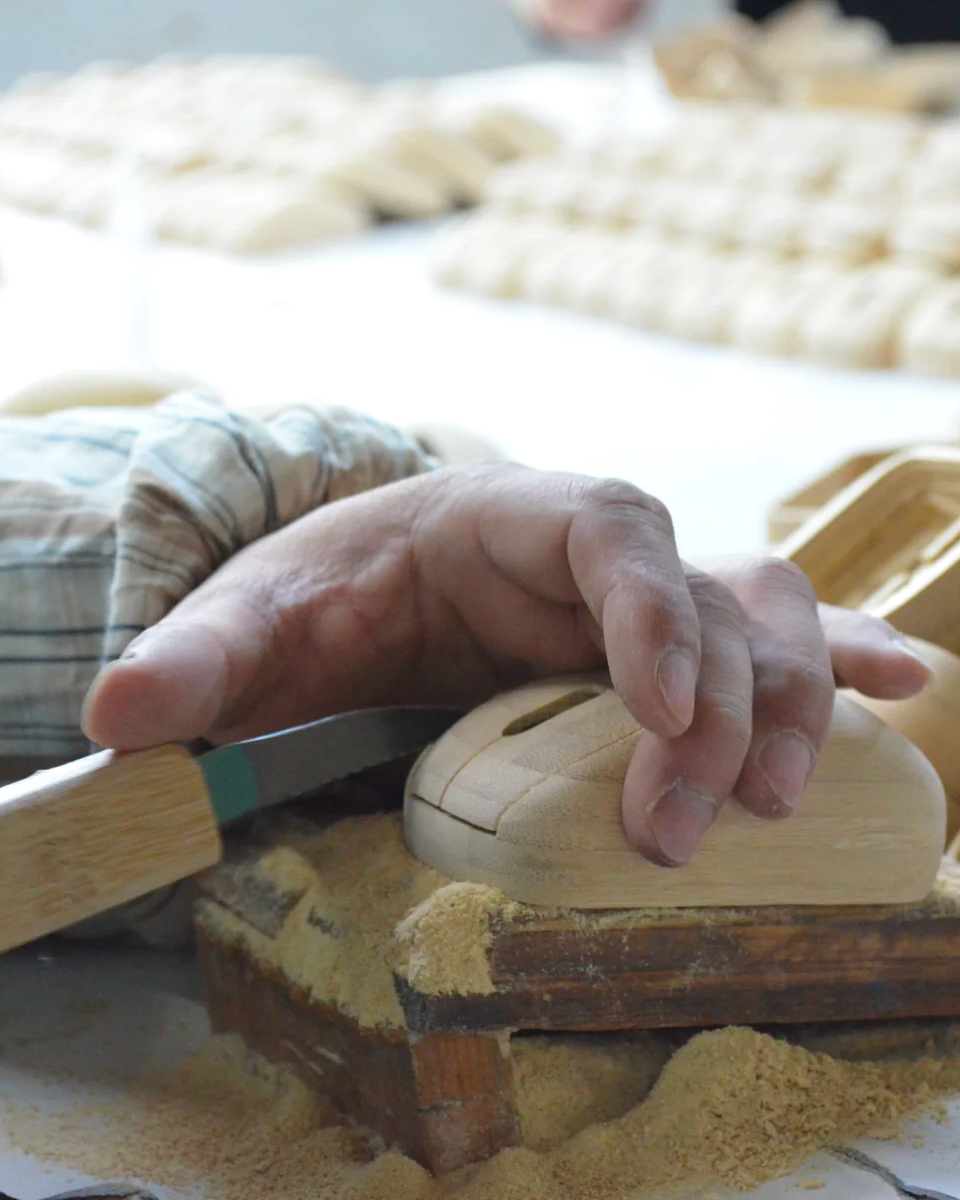 La fabrication
Chaque année, le bambou est récolté à la main lorsqu'il arrive à maturité. Il est ensuite séché dans le but de l'immuniser contre les champignons et les insectes, et ainsi le rendre sain et durable. Le bois est ensuite minutieusement sélectionné pour sa qualité, puis usiné et transformé pour donner vie à nos produits. Enfin, chaque produit est gravé et verni afin d'assurer leur imperméabilité dans le temps et une meilleure protection contre l'usure.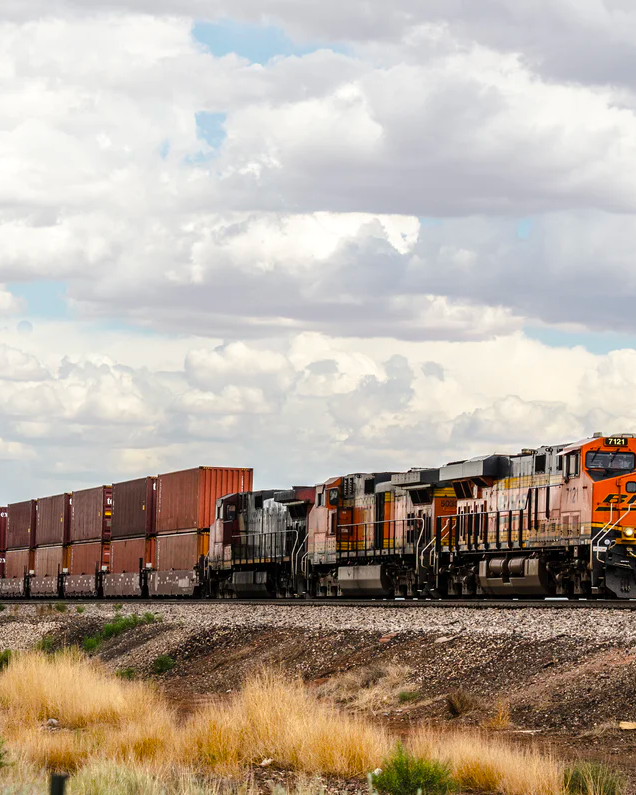 Le transport
Chez Kibodo, nous nous efforçons de maîtriser au maximum notre empreinte environnementale lors de l'acheminement de nos marchandises. C'est pourquoi nous privilégions le transport ferroviaire depuis l'Asie, même si cela prend plus de temps. Une alternative bien plus écologique et économique que le transport routier ou aérien.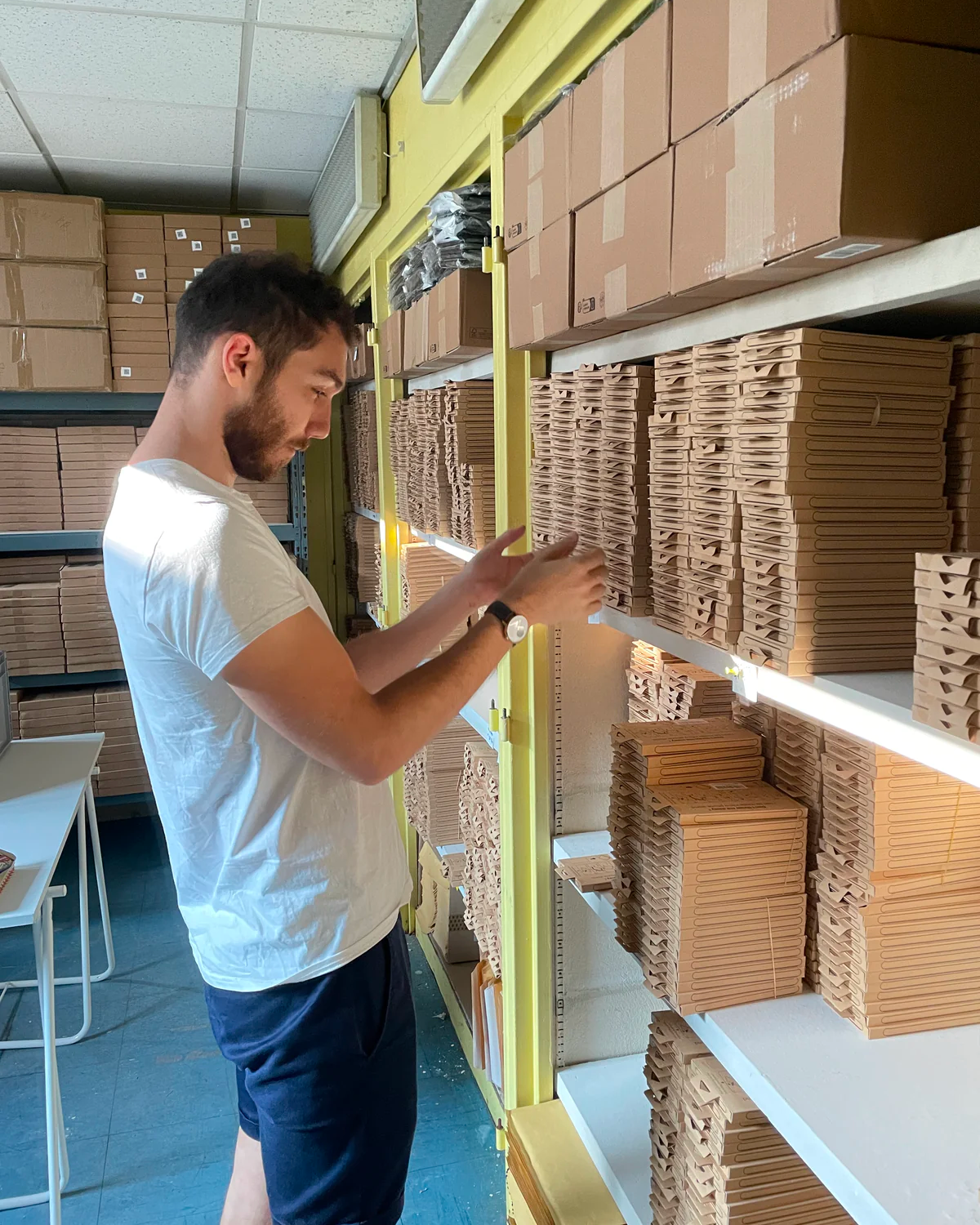 Le stockage
C'est au cœur de nos bureaux, situés au sein de la Technopole Hélioparc à Pau, que tous nos produits sont soigneusement rangés et stockés. Grâce à une gestion du stock en interne, nous pouvons répondre rapidement à vos besoins et expédier nos produits dans les meilleures conditions, en un temps record. Votre satisfaction étant notre priorité, cette approche nous permet de maintenir un niveau élevé de qualité et de service pour vous satisfaire.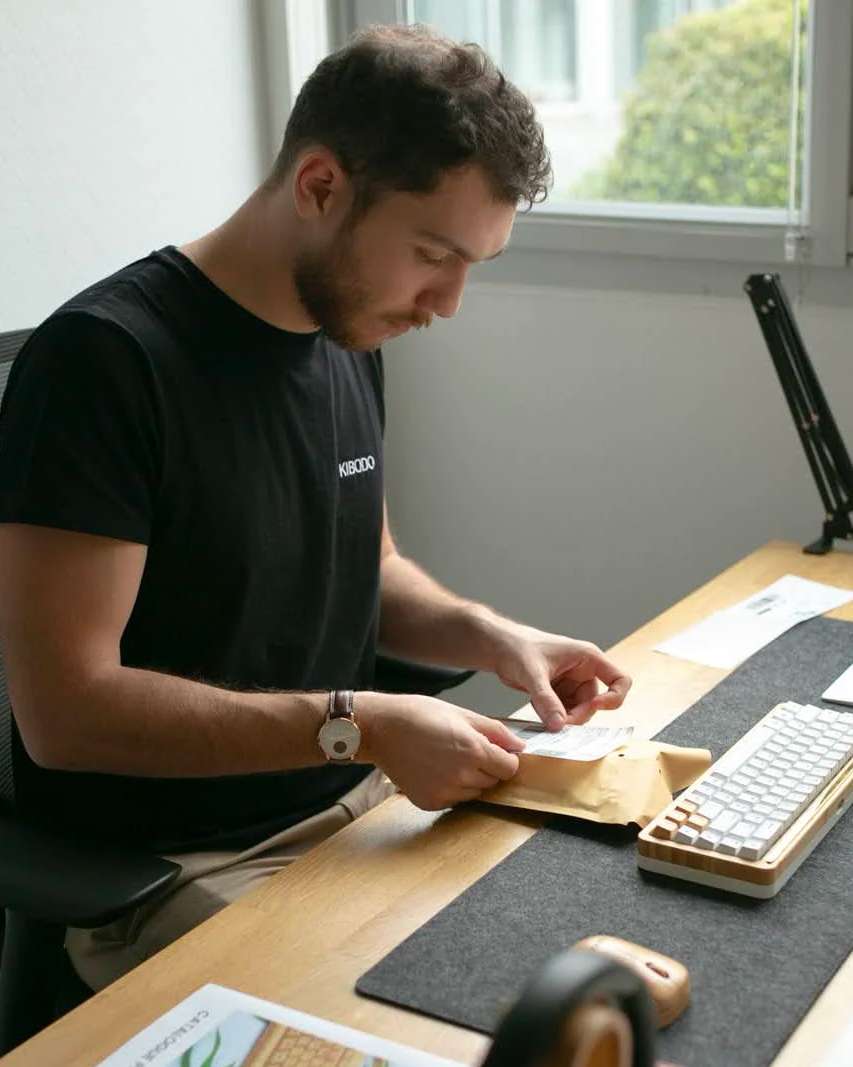 La préparation
Traitées avec le plus grand soin, toutes vos commandes sont soigneusement préparées en interne par notre petite équipe. Nous nous assurons ainsi du contrôle et de la qualité de chaque produit que nous expédions. Engagés pour votre satisfaction, nous veillons à répondre à toutes vos demandes grâce à un service client disponible et à votre écoute.