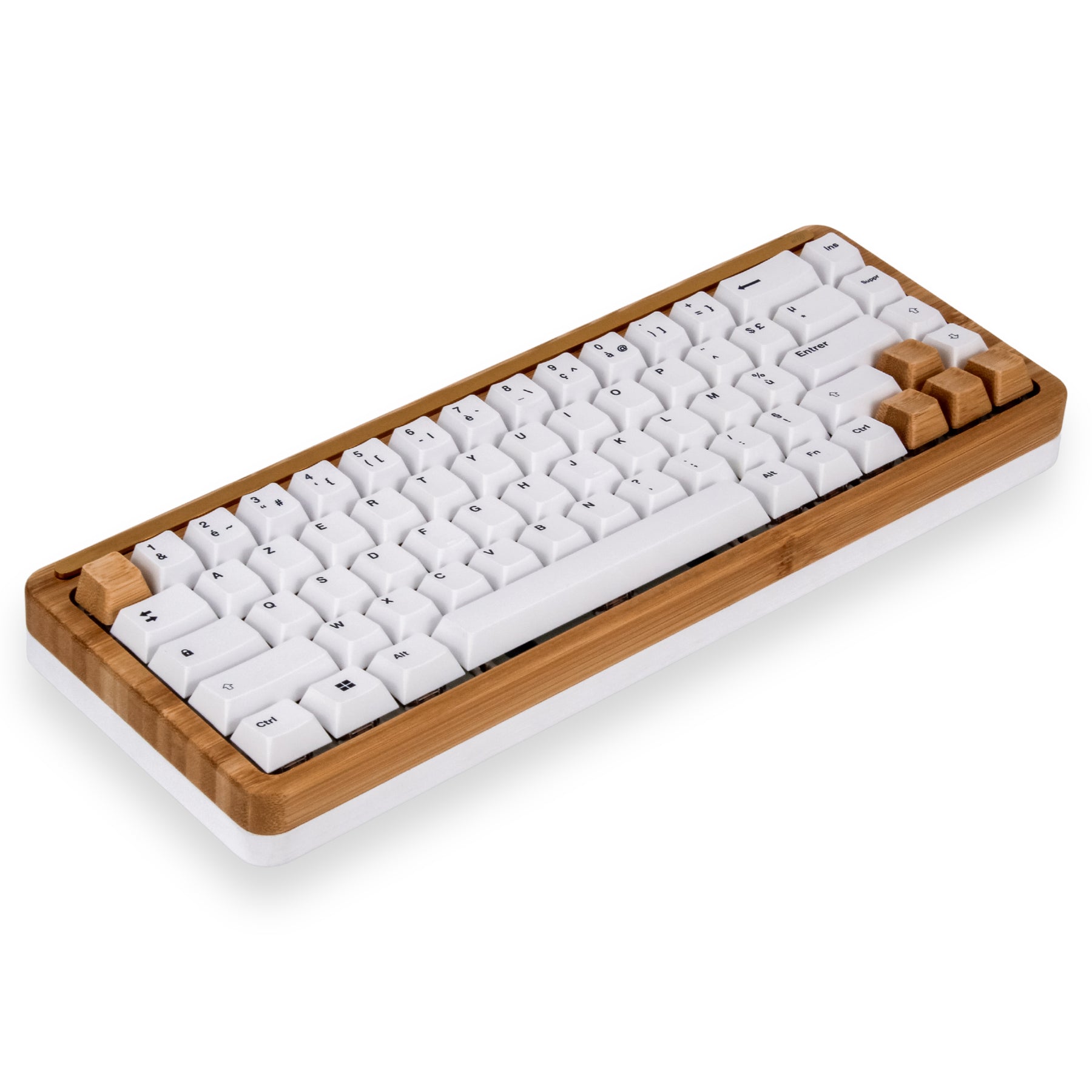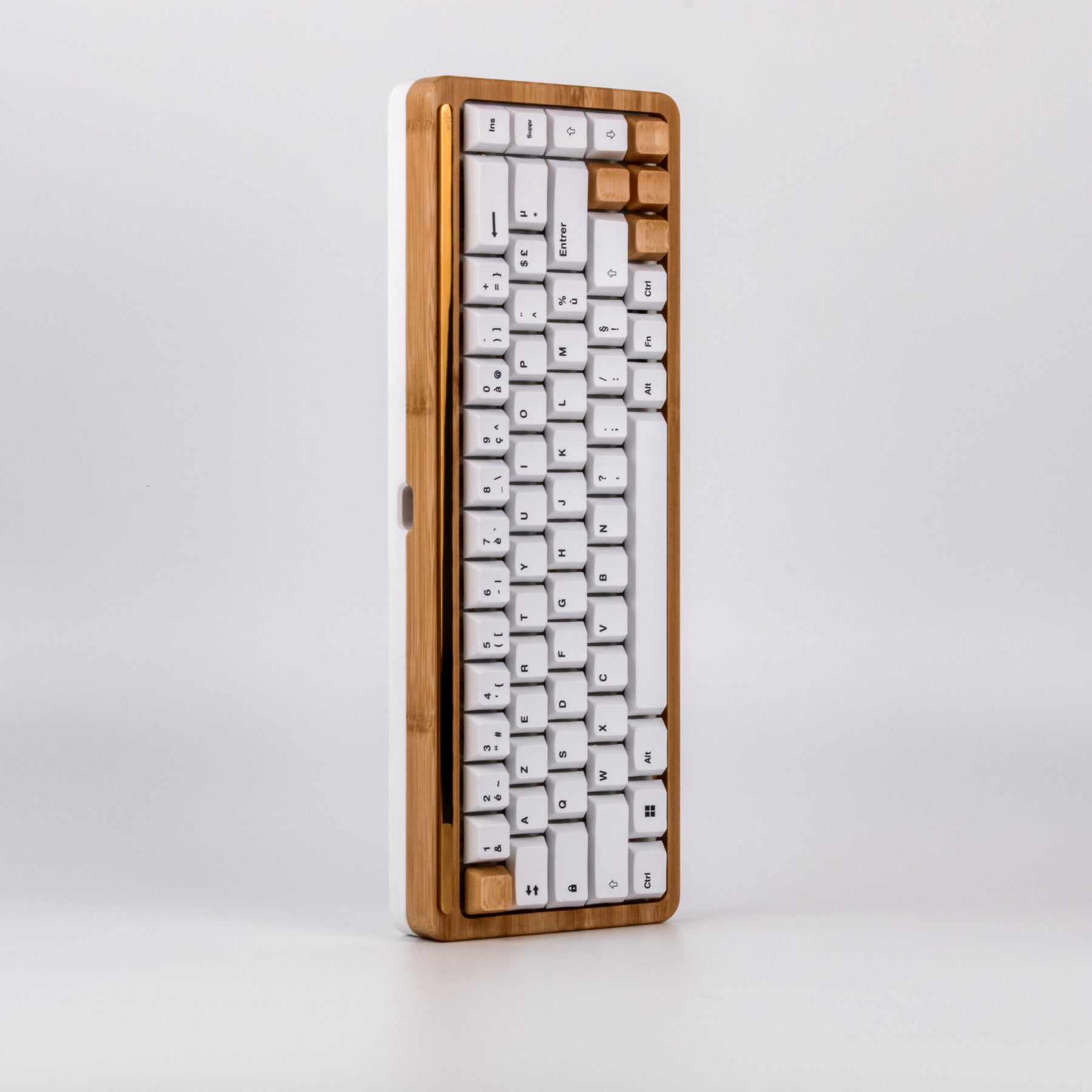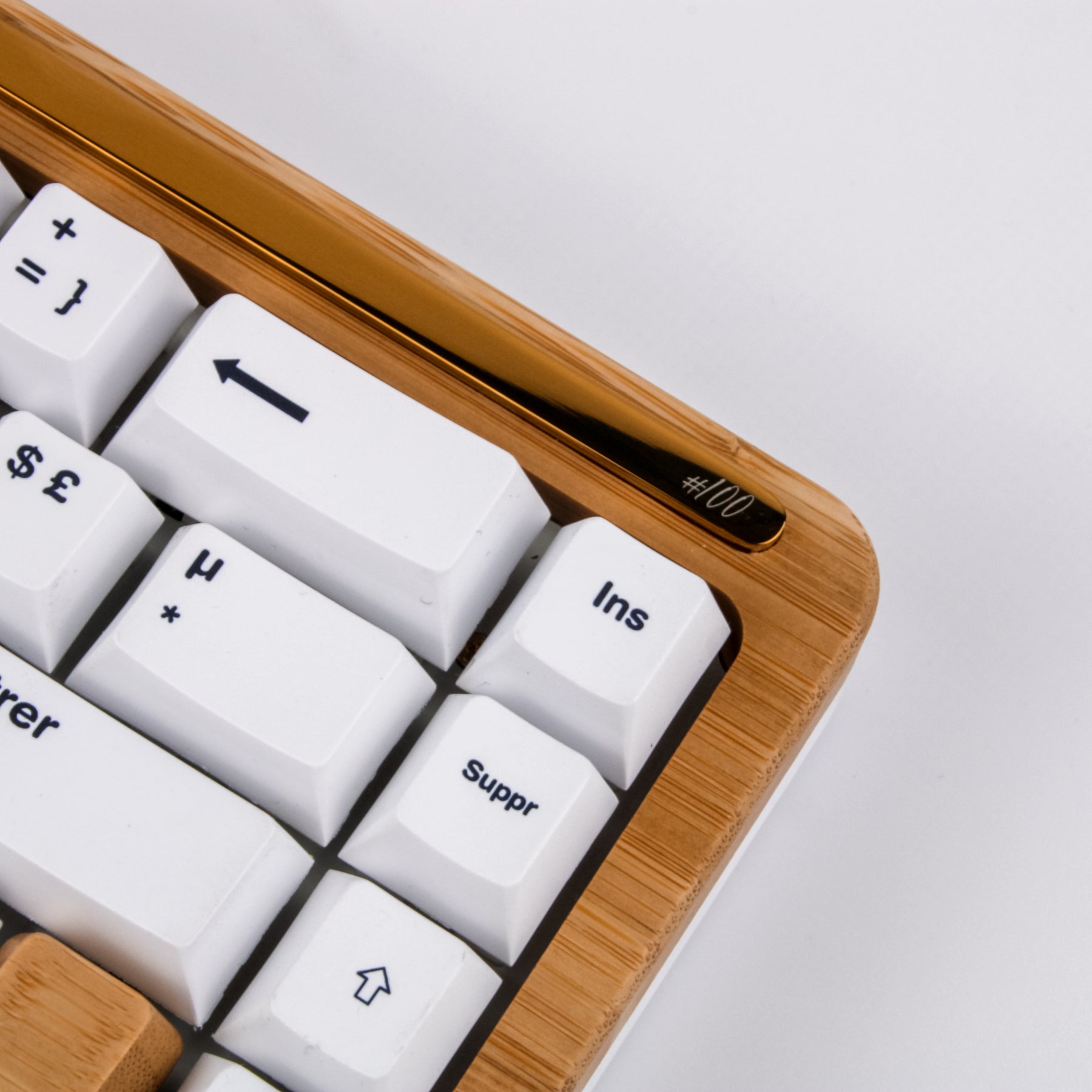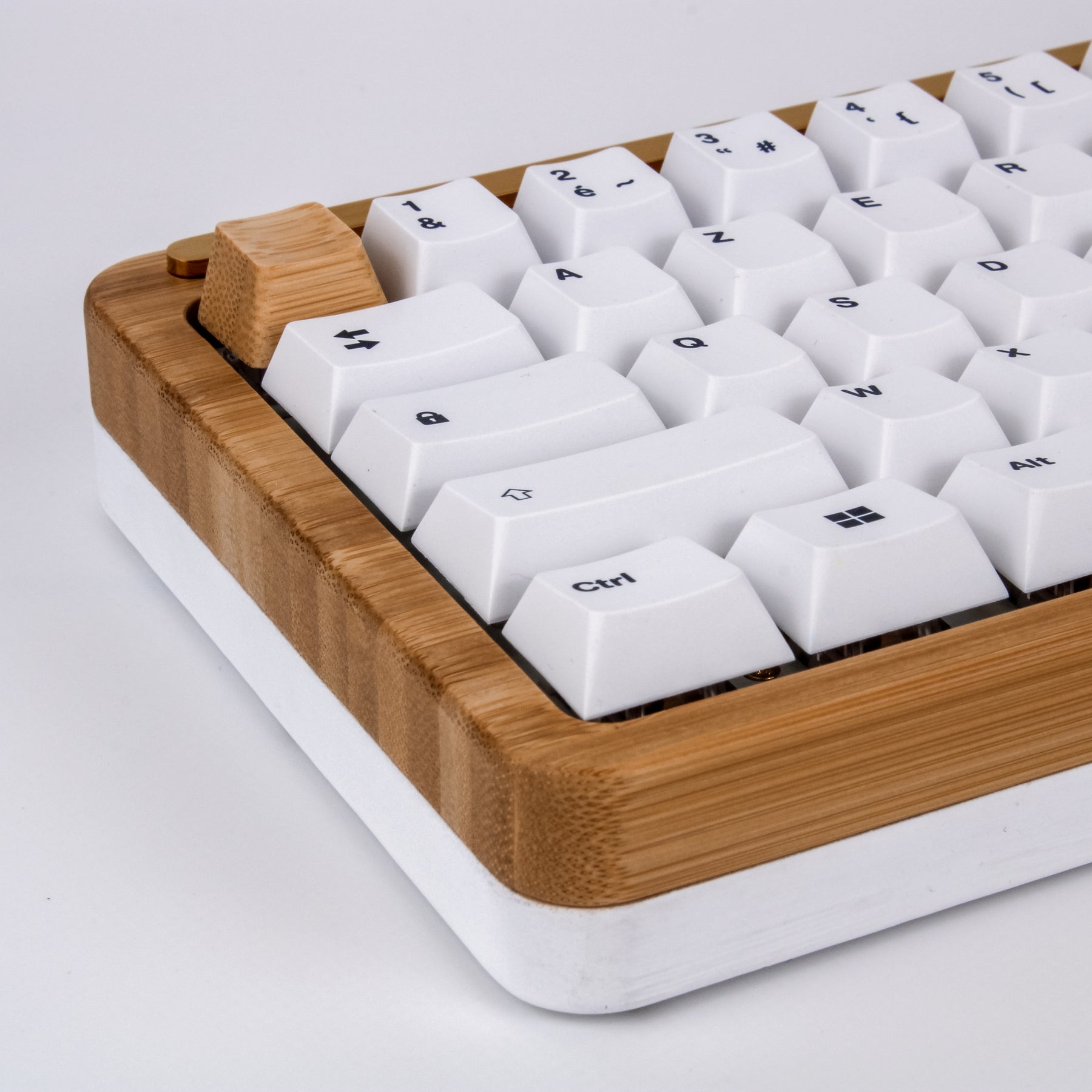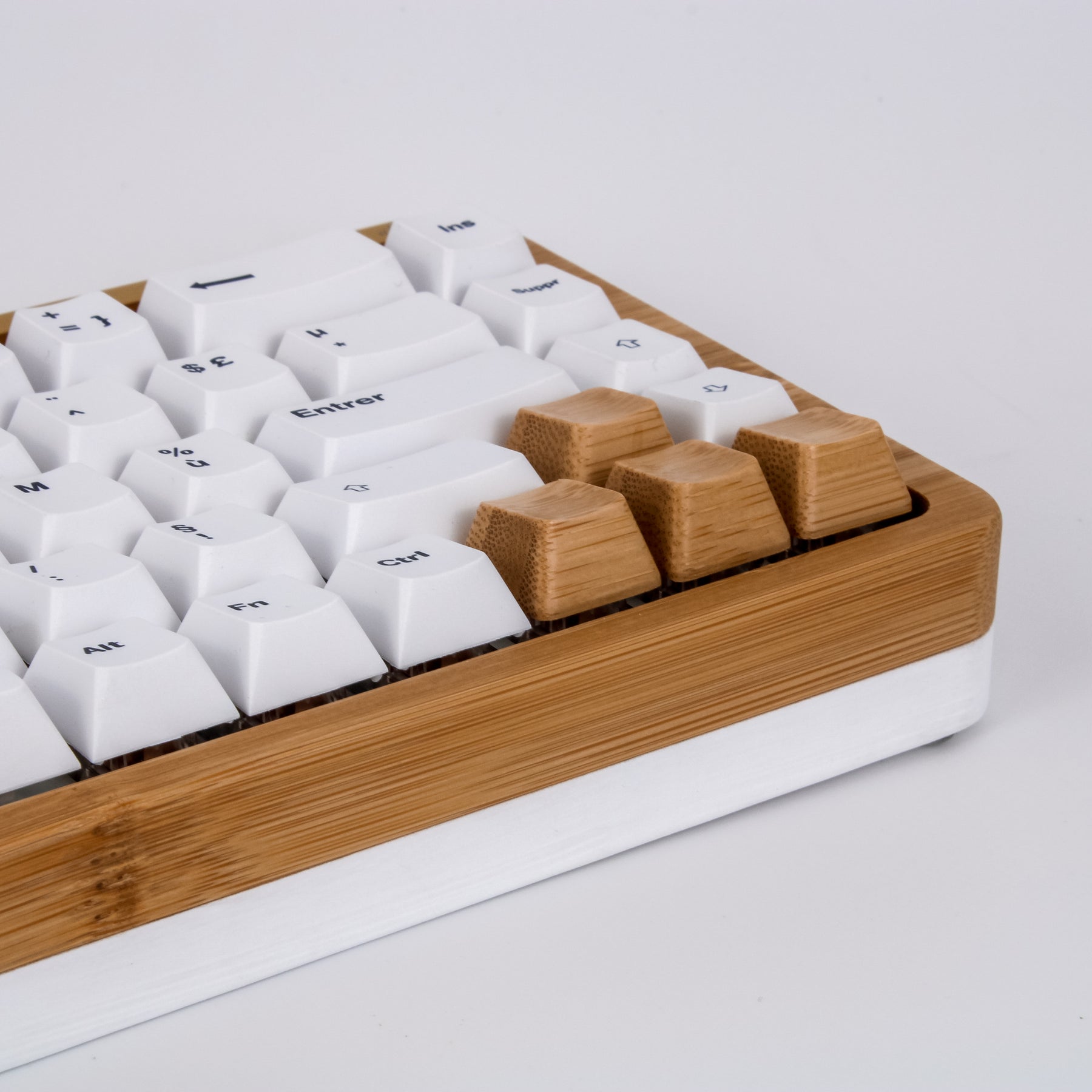 Rhizome Duo
Discover the most incredible mechanical keyboard. With its two -color bamboo base, its solid brass bar and its mixture of high quality PBT keys and real bamboo keys.
The keyboard connects to 3 devices simultaneously in Bluetooth, but also by USB C cable, it is backlit and has an OTEMU Red mechanism for pleasant, reactive, soft and farms at the same time ... which will delight Creatives and players.
A limited edition product co-created with Abrège, content creator on YouTube, and designed in just 100 individually numbered copies.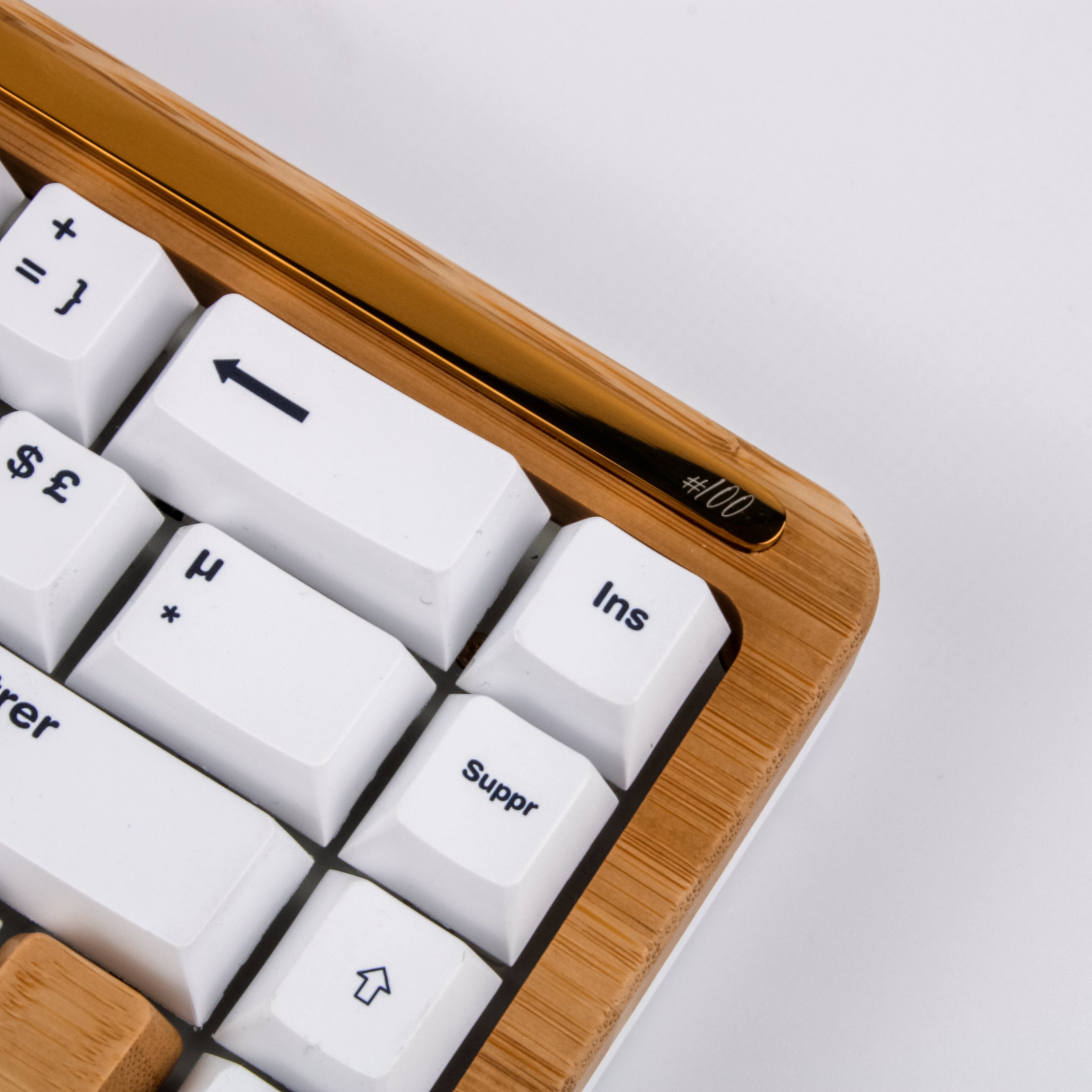 Chaque exemplaire est numéroté indépendamment via un numéro gravé sur la barre en laiton massif.
Le laiton est un matériau très utilisé en joaillerie pour son esthétique et sa durabilité.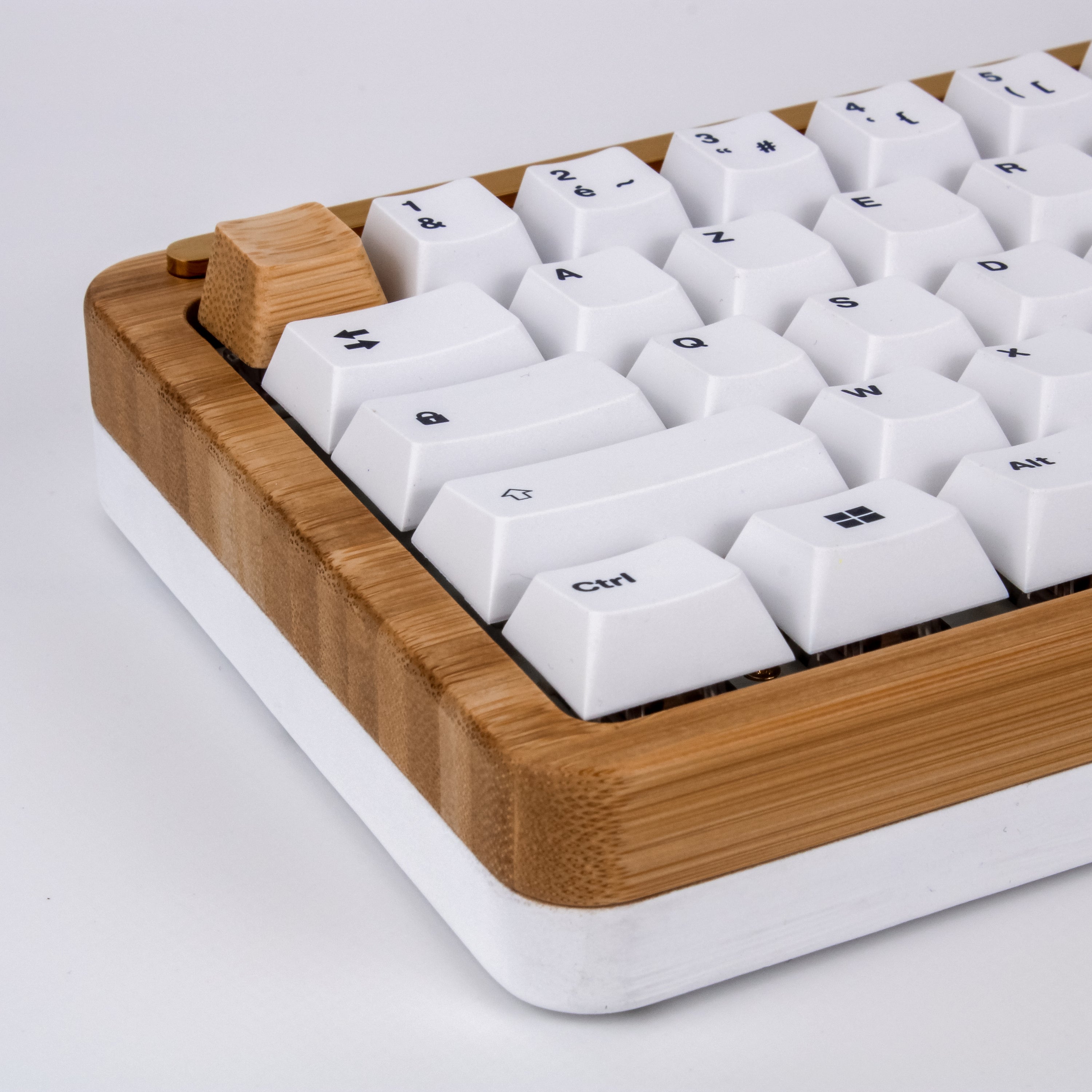 Corps en bambou massif en 2 parties usinées avec très grande précision.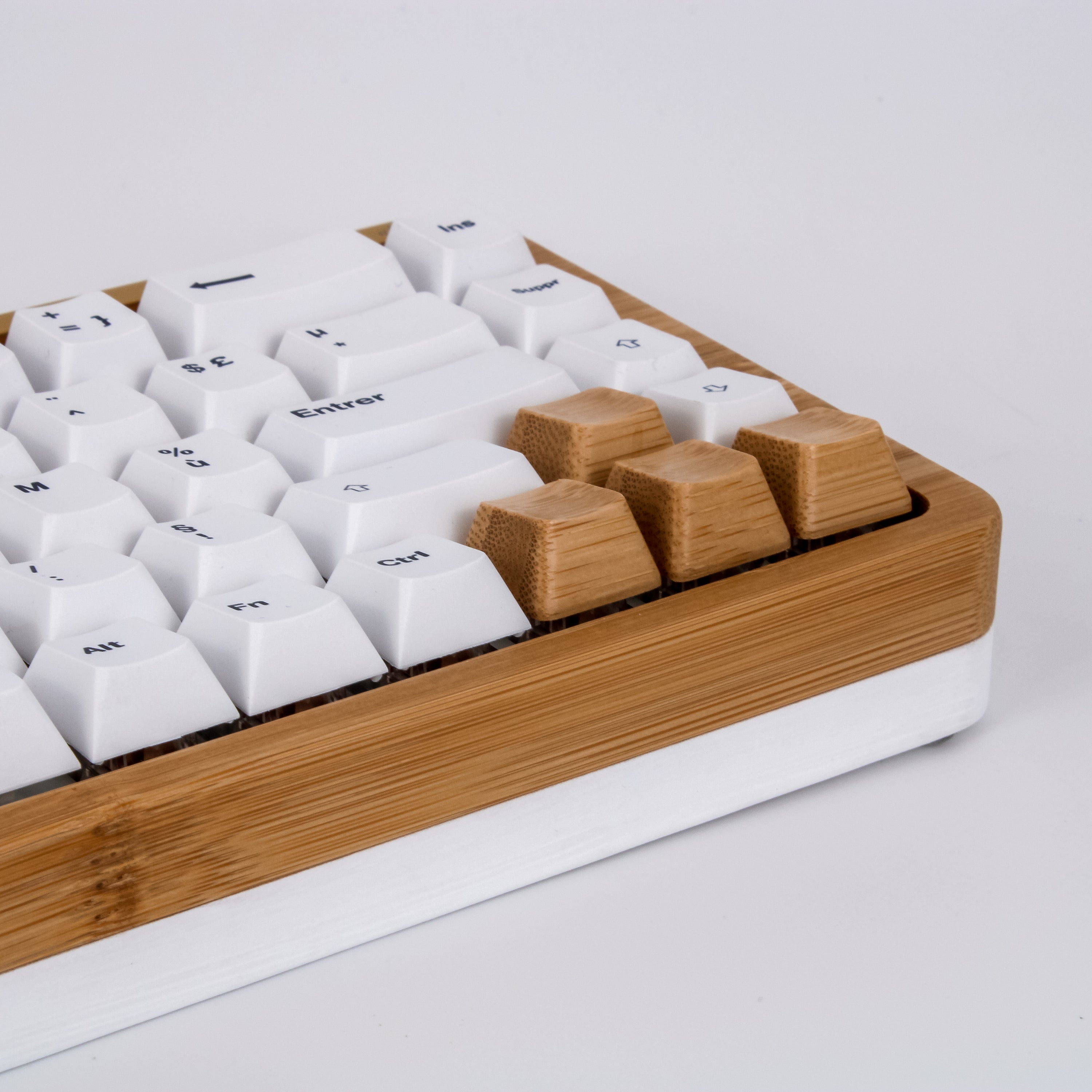 Du vrai bambou massif, pour un style naturel et minimaliste.
review complet
Bonjour,
voila maintenant depuis décembre si je ne me trompe pas que j'ai reçu mon clavier mécanique Rhizome après avoir participé au crowdfunding pour ce clavier, vu que je suis un "gameur" j'ai donc pu le test dans des conditions extrêmes et donc donner un avis complet. Ce clavier est agréable, il a un prise en main facile, des couleurs très belle; des touches magnifique. Le bluetooth fonctionne parfaitement sauf si on a un mauvais récepteur bluetooth, sinon la plupart du temps je le branche et il est très réactif. Pour le début il était parfait aucun soucis il fonctionnait parfaitement mais après plusieurs mois passé a l'utiliser j'ai remarqué certain problème comme le faite que les touches n'ont pas une durée de vie très élevé la touche "C" par exemple a un petit problème technique, elle se dédouble de temps en temps ou parfois ne fonctionne pas, pareil pour la touche espace qui je vais avoué sont des touche que j'utilise beaucoup mais pas que certaine touche que j'utilise moins on parfois ce même problème alors que je ne les utilise quasiment jamais. Apres ces problème ne sont pas super grave ce clavier reste très beau et très plaisant a utiliser, ce message est écrit par ce clavier.
Ce clavier est surement pas conçu pour être utilisé de façon hardcore.
je précise que pour un gameur je ne rage pas sur mon clavier et que donc il n'as subit aucun coup.
bref ce clavier reste un très très bon clavier niveau esthétique et niveau son mais pour du gaming a longueur de journée il s'épuise assez facilement.
Je recommande ce clavier sauf si vous compter le maltraiter
Merci de m'avoir lu et j'espère que ça vous aidera dans votre choix de clavier
Merci beaucoup pour votre avis très complet !
Concernant les touches qui semblent poser problème, il s'agit probablement d'un problème mécanique, un changement de switch avec l'outil intégré règlera votre problème.
Je prends contact avec vous pour vous fournir de nouveaux switch de remplacement gratuitement.